Location
Holiday Inn and Suites Meadowvale
2565 Argentia Road
Mississauga, Ontario L5N 5V4
Canada
Description
Digital Marketing Training for Business Owners & Marketers- A great opportunity to learn about Internet Marketing!
Many business professionals, marketers and entrepreneurs do not understand internet/ digital marketing fully. As the world moves from traditional marketing to digital marketing so does the alphabet soup of acronyms.
Staying up to date on digital marketing trends & tools is a challenge and this intensive one-day training is an ideal way to quickly understand & boost your digital marketing knowledge by providing you with an overview of the digital marketing & social media landscape.
We will help in picking out the elements of this alphabet soup called digital marketing to spell out a "Positive ROI".
This training will help you to understand digital marketing (DM) trends, various tools and techniques available in the Digital Marketer's toolbox to help market your business or organization. After taking this training, you can confidently make decisions based on a sound understanding of digital marketing & will also be able to counter your competitor's marketing strategy.
This training will address the four most important marketing business pains for any organization:
Online Lead generation

Online reputation Management

Retention Marketing

Customer engagement
Who should attend the training?
Business Entrepreneurs/ Small & Medium Business Owners

Marketing Professionals /Consultants

Digital Marketers

Business Executives
You need to attend the training if …
You need to implement a digital marketing strategy for your business but don't know where to start.

You want to take your business to new heights but have encountered marketing challenges.

Your current supplier is not giving the expected results you are looking for in terms of conversion from your current digital marketing spend.

You are not aware of your website objectives & are not tracking their performance.

You want to be up- to-date with the newest developments in digital marketing.
What will I learn from this Training?
How to analyze your current marketing activities –what is working and what is not

How digital marketing can help to grow your business

Understanding your competitor's online strategy & analysis

Digital marketing tools (mostly free tools)

How to develop a digital marketing strategy for your business

Best practices, and insights from successful digital marketing campaigns
How will I benefit from this Training?
After completing the training, you will have a clear understanding of the following to make more effective digital marketing strategies for your business
Strategic tools and resources to do online research

Confidence to promote your business through digital marketing & social media strategy

Empower you to take control of your marketing endeavours
Training Agenda for September 21, 2016
8.30 AM to 9: 00 AM
Registration, Networking & Coffee
9.00 AM to 9.15 AM
Welcome, Agenda & Introduction
9:15 AM to 10:45 AM
Digital Marketing Landscape
10:45 AM to 11:00 AM
Coffee Break
11:00 AM to 12:00 PM
Online Research & Competitors Online Analysis
12:00 PM to 12:30 PM
Lunch Break
12:30 PM to 1:30 PM
Search Engine Marketing / Paid Search Advertising
1:30 PM to 2:30 PM
Search Engine Optimization (SEO)
2:30 PM to 2.45 PM
Coffee Break
2:45 PM to 3:45 PM
Marketing Automation
3:45 PM to 4:45 PM
How to promote your business using LinkedIn
4: 45 PM to 6:00 PM
Developing Digital Marketing strategy for your business
6:00 PM to 6.15 PM
Feedback, Survey & Closing
**Breakfast & Lunch Included!
** REGISTER NOW AND GET THIS BONUS**
1 hour marketing consultation about your business absolutely free for every early bird registrant (Value $300).

Register now and get $750 CDN worth of analysis on your website absolutely free.

Breakfast & Lunch Included

Limited number of seats, as the class size is kept small.
We only allow a limited number of participants, to ensure that you enjoy a great learning experience in a collaborative environment. Since our classes are limited, we recommend that you reserve your spot now to get your bonuses. If the class is full, we will add you to our waitlist and we'll notify you once a seat becomes available.
Frequently asked questions
1. Is parking free for the event?
Yes, parking is absolutely free at the hotel premises
2. What can I bring to the event?
Bring your laptop to the training – Wi-Fi access is available
3. Where can I contact the organizer with any questions?
You can call the organizers office at +1 416-564-1863.
4. Is my registration/ticket transferrable?
You may elect to transfer your ticket to another party. If you intend to transfer your ticket to another person, please notify X Digital Lab by calling +1 416-564-1863. While calling include the current ticket holder's name, plus the replacement person's name and email address with the phone number.
5. What is the Cancellation & refund Policy?
Registrants, who cancel their reservation 14 calendar days prior to the start date, will receive a 100% refund. Registrants, who cancel their reservation 7 days prior to the start date, will not receive a refund but will receive a 100% credit towards any future training. We will send the ticket credit by email and will inform you the upcoming training workshop.
In the case of an unforeseen circumstances, X Digital Lab & organizers reserve the right to cancel this training up to 7 days prior to the start of the event and in this case, all registrants will receive a 100% refund. However we will not be held liable for any expenses incurred by registrants on account of this event. All refunds will be processed within a week and returned via the exact payment method used to pay for the training.
Have any questions?
If you have any questions about our policies and training, call us at +1 416-564-1863.
Our proud sponsors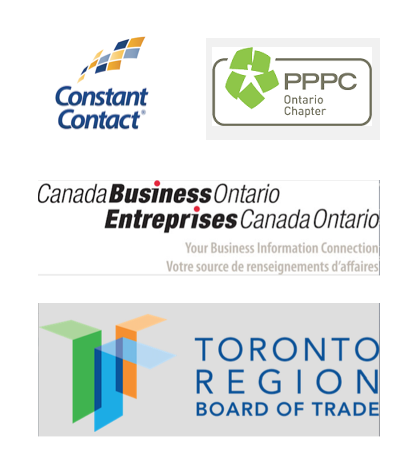 Sponsorship: Interested in becoming a sponsor? Call us for sponsorship at +1 416-564-1863