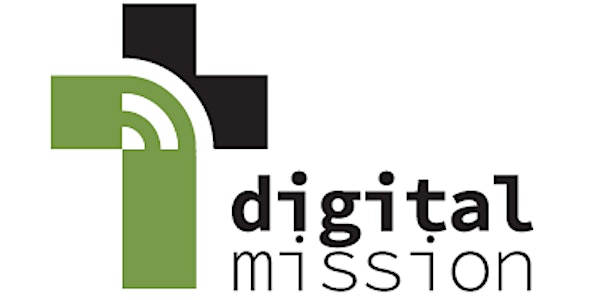 Digital Mission Seminar
The rapid changes in digital technology is creating new opportunities for the Church to engage in mission.
When and where
Location
Ambrose University 150 Ambrose Circle SW Calgary, AB T3H 0L5 Canada
About this event
The rapid changes and development of digital technology is creating new opportunities for the Church to engage in mission. Digital Mission is the work of equipping missional people with resources and relationships that extend the reach of the Gospel in all its fullness to every tongue, every tribe, and every screen accessible to the global church through a myriad of digital platforms. As with any new trend or initiative, Digital Mission has both opportunities for positive impact, but also has potential for unintended consequences and challenges which are yet to be realized. This seminar will examine different aspects of digital ministry as we navigate our new reality.
Keynote: Rev. Dr. Bryce Ashlin-Mayo, author of Digital Mission: A Practical Guide for Ministry Online, will share his insights on the topic.
Bryce is the Dean of Theology at Ambrose University. Before coming to Ambrose, he served as a pastor in the Christian and Missionary Alliance in Canada for twenty-five years in various roles while writing and teaching. Bryce's research and writing focus primarily on pastoral ministry, social media, and digital ministry. In his spare time, Bryce enjoys time with his family, walking on various paths around Calgary, and working on various projects around his home.
Guest Panel: Several ministry practitioners who are working in different areas of digital ministry will share about their experiences with digital mission.
Cory Harasym is currently pastoring at FAC Calgary as the Online Campus Pastor. He's been intentionally involved in online ministry for the last 8 years and more recently took on the role of Online Campus Pastor during the COVID19 pandemic. He is a graduate of Ambrose University with his Bachelor of Theology in Church Ministry and has a passion to utilize technology to tell the whole world about the extravagant love of Jesus.
Jeremy Cook is a third generation pastor in the Christian and Missionary Alliance. He's been a part of the Sherwood Park Alliance team since 2009, currently serving as a Senior Associate Pastor. Jeremy has a heart for local and global communities and continues to seek tangible ways to partner with the marginalized. Jeremy with key volunteers started a ministry targeted towards digital spaces. TheWayGaming has a booth at the Edmonton Comic Con with a team of volunteers. They host and monthly gatherings that attracted individuals from all walks of life.