Description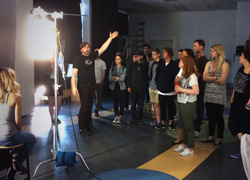 Do you wish you could make a life career out of your love for photography? Come and learn from one of our favorite instructors and see what happens in our full-time program...
Ross den Otter of Pink Monkey Studios returns with The 5 Styles of Portrait Lighting. Ross will be demonstrating portrait lighting with different modifiers and explain what influences they have on your portraits.
Come and learn all about how VanArts can help you do what you love!
When: Tuesday, November 3rd @ 6pm Sharp (Doors Open 5:30pm)
Where: VanArts, 570 Dunsmuir Street, Vancouver