Description
User experience designers are in high demand right now, but many people still don't realize what UX Design is all about. Join us for this free workshop to learn what a day in the life of a UX designer is like.
In this workshop you will learn:
- What role UX designers play in relation to other web disciplines
- How conducting user research and developing personas help us get to know our users
- Why "design" is about much more than how a website looks
- How wireframes and prototypes help make the design process more iterative
- What it takes to craft user-centered design experiences that align with business objective
If you're thinking about a career change, just getting started in the tech industry, or are curious about what UX Design can do for your business be sure to join us!
Please note: visitors must be over the age of 18.
Your Facilitator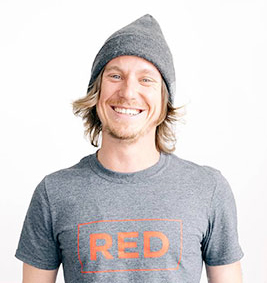 Jason Keen
With over 10 years experience as a User Experience Designer at firms such as USwitch I specialise in design and UX for journeys, funnels and software systems. I like to make them as easy and as seamless as possible, by looking at the psychology of how we use the web, doing solid research and integrating the most useful technology to make an enjoyable, successful brand aware experience for the user.
About RED Academy
RED Academy is a leading digital media, design and technology school, with campuses in London, Vancouver, and Toronto. We offer in-person courses in Digital Marketing, UX & UI Design, and Web & App Development. Designed by the tech industry, for the tech industry. RED builds tech skills through real client projects, helping students shape the future they desire.