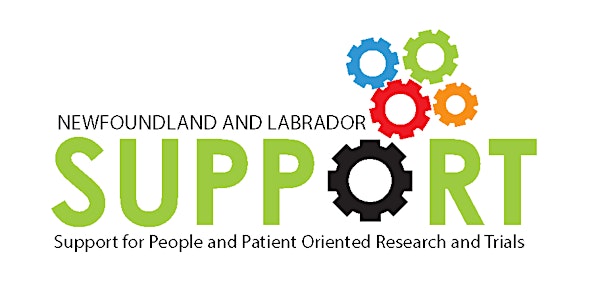 Digital storytelling and theatre in health research and KT
Learn about the role of digital storytelling and theatre in health research and knowledge translation
About this event
This webinar explores the arts in health-based research and knowledge translation. As part of a two-year funded study about breast cancer care, breast-cancer patients were recruited to create digital stories about their treatment experiences. Digital stories were used as a pedagogical tool with health care providers, and subsequently became the foundation for a theatre production informed by the patient's experiences. The webinar will include an overview of the research design, the outcomes of the study, and core processes involved in the knowledge translation process associate with digital storytelling and theatre production.
Speakers:
Kathleen Sitter, PhD, is the Canadian Research Chair (Tier 2) in Multisensory Storytelling in Research and Knowledge Translation at the University of Calgary and an Adjunct Professor in the Division of Community Health and Humanities at Memorial University of Newfoundland. She is a visual methodologist where her research focuses on developing accessible processes incorporating multi-sensory and arts-based methods in research design, knowledge translation and community engagement. She has published in national and international journals and her knowledge translation efforts include over 200 arts-based works including short documentary films, photography, and cartoons with over 100 invited and juried screenings/referred exhibitions.
Natalie Beausoleil holds a PhD in Sociology from the University of California, Los Angeles. She is a feminist sociologist, artist and Professor of Social Sciences and Health in the Division of Community Health and Humanities in the Faculty of Medicine at Memorial University of Newfoundland. Her scholarship and activism focus on the social production, representation and experiences of the body and health, as well as arts based research and the arts and social justice in medical education and medical humanities. She has published several peer-reviewed art pieces, articles and book chapters in Canadian and international publications. She is the co-convener of the Arts and Health Research Group at Memorial University and is a leader of artistic innovation in her Faculty and University.
Amy Burke, MSW, is a registered social worker in the province of Newfoundland and Labrador. She has assisted with participatory arts based research relating to such topics as accessibility, sex work and breast cancer. With an interest in health, education, social justice and knowledge mobilization, Amy strives to assist and support individuals in sharing their experiences to help influence change.