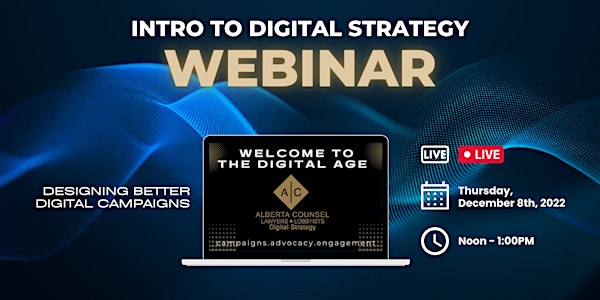 Digital Strategy Introduction
Join digital campaign strategist Aaron Singleton for an intro to digital campaigns and how they can improve your odds of lobbying success.
About this event
The world is rapidly transforming into a predominately digital space – government relations is no different.
Lobbying in the contemporary and future context is becoming more reliant on increased engagement from an organization's membership and the general public as a means of applying tactical pressure on decision makers . Of course, the digital lobby space is also of critical importance as a means of getting in front of government.
This webinar will provide an introductory look into how digital advocacy campaigns function, the possibilities that exist, as well as how Alberta Counsel can assist your organization in the digital realm.