Location
Global Business Centre - Terrace View Room
136 Eighth Avenue SE
Calgary, AB T2G 0K6
Canada
Refund policy
Refunds up to 7 days before event
Description
When the topic of online marketing comes up in a meeting, do your palms get sweaty? Does the mere mention of Facebook cause you to cringe?
Fear not, discussions about digital marketing in your office don't have to feel like an episode of Shark Tank.
Spend a morning with us to get everything you need to build an effective online marketing strategy. Your four-hour investment in strategic planning now will pay dividends for years to come!
Communicatto Academy is offering a half-day of interactive training on November 4, 2019, that will guide you step-by-step towards building an effective online marketing plan.
Do you have digital challenges that feel daunting? Maybe you're worried because:
Your website sucks;

No one reads your content;

You're invisible to Google;

Your social media is, well, anti-social;

Your online ads just aren't cutting it.
Don't worry, whatever your issues with online marketing, this half-day course will give you the tools and solutions to get your organization's digital presence where it needs to be.
Who should attend?
If you are in corporate communications, marketing, or public relations, this seminar is for you!
Corporate communicators

Association communicators

VPs, Directors, and Managers of communications, marketing, or public relations

Communications coordinators, Community managers, and Content marketers
What will you learn?
Useful skills and techniques you will take back to your office include:
How to target your audience(s) with precision
Setting realistic objectives and KPIs to measure what is working and what is not
Picking the right platforms for your target audiences
How to lure and engage humans with killer content
How to set the best media mix to meet your goals
Why a focus on conversions is superior to a focus on reach
The key steps to take to protect your brand
The best way to design and manage an efficient editorial workflow
Your instructor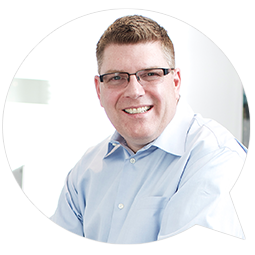 Our president and founder Doug Lacombe remembers when there was no web. He was at a newspaper, The StarPhoenix, which, for you kids, was the thing before the web. He didn't realize hand-coding the SP's site in 1995 would eventually lead to the demise of all mainstream media. Oops!

An MBA and a couple of world tours later, plus stints in the telco and newswire industries, make Doug a class A certified Internet nerd and an experienced digital strategist. If you want good corporate digital strategy that syncs with old media, you need Doug and his crew on your team. For the record, he's still really sorry he broke newspapers.
Interested in the full meal deal? We've got more courses coming up in 2020!
If you register for a two or three-course package today, you get an amazing deal on tuition – no student loans required!
In January 2020, we'll be offering a course on Digital Advertising That Takes Flight. And in March, we'll be running a course on SEO that Soars.

Register for all three, two, or just the digital strategy course for now. See ticket options below, or contact us to discuss your unique requirements.
Before you ask - yes, your company can buy the three-pack and send three different people, just let us know as you order that's what you need. Get the whole team trained up!