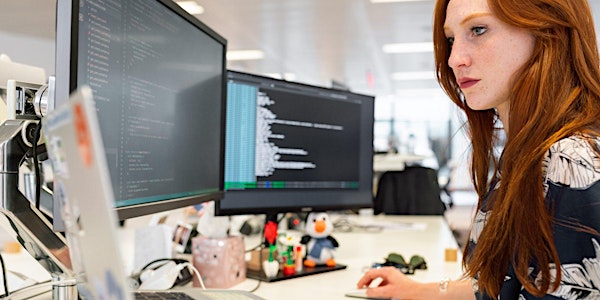 Digital Technologies – Student Info Session - Online
Information session about Lassonde School's exciting new Work-Integrated Learning Program DIGITAL TECHNOLOGIES (BASc)
About this event
Digital Technologies (BASc)
Four-Year Integrated Program + Full-time Paid Position with Partner Employers
What's completely unique about this program is that it combines full-time paid work with study.
80% of the program is experiential, starting from day one, so the theoretical and academic learning can be immediately applied on the job.
This program has been designed together with companies like Ernst & Young, IBM, RBC and Shopify to provide a combination of both work-based and academic experiences that will give students a competitive edge upon graduation.
EARN + LEARN
Imagine a full-time salary as part of a four-year job with 20% of your work time allocated to study for a Bachelor of Applied Science (BASc) in Digital Technologies degree.
In addition to having access to York University's student services, students have both a Personal Workplace Coach and an Academic Coach as well as a Company Mentor who will support and help develop your skills in the workplace.
APPLY + CREATE
There's an exciting, rewarding world that awaits Digital Technologies degree graduates!
They're creators designing, developing, analyzing, and maintaining a wide range of digital solutions that make our lives easier and the world a better place.
These software developers, cyber security analysts, and data scientists are making an impact and helping tackle the world's greatest challenges.