Sales Have Ended
Registrations are closed
Registration has ended for this event, but please be sure to check out any of our upcoming events.
The Future of Digital Accessibility. JOIN US to explore how banking, finance and insurance can can grow and benefit from increased audience
About this event
The Future of Digital Banking, Finance & Insurance
Banking, Finance & Insurance are increasingly digital, with user expectations being higher than ever. Potential clients are insisting on convenient, real-and-near-time access -- access that is easy, digestible and accessible for all audiences -- including the 20-30% of users who have some form of disability or visual limitation.
The accessible Finance & Insurance event will enable you (and your team) to deeply understand both the challenges and opportunities in digital spaces, in order to evolve to a world-class user experience by using actionable insights. Though leadership, tools and approaches will be shared in order to inspire and educate about the significance of accessibility -- to your brand and your bottom line.
What is Accessibility?
Accessibility is the inclusive practice of making digital assets user-friendly for people with and without disabilities, in order to provide all users equal access to digital content. The main idea is that all people deserve inclusive first-rate digital experiences, no matter how digital content is shared or consumed.
About Your Host
At Digita11y Accessible, our objective is to ensure inclusivity -- and digital engagement -- for all accessible users while raising visibility for the accessibility community.
We welcome you to JOIN US for this free digital event to gain valuable industry knowledge, learn from decades of applied experience, and help raise awareness in support of accessibility!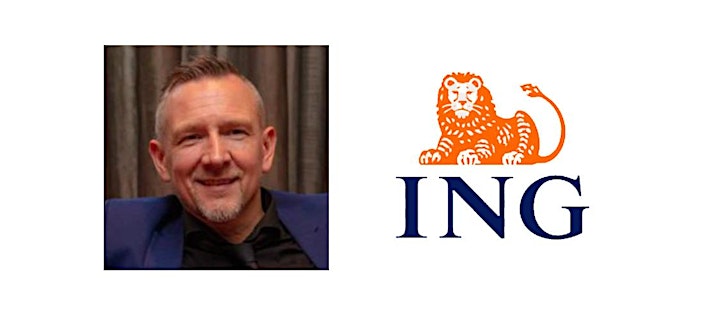 Sessions
Keynote Session: Strategic Accessibility, from Must to Management
Jake Abma, Accessibility Lead, ING Bank
From initial requests to a managed approach where accessibility is defined and measured. A journey into the change of processes and an engineering culture where inclusiveness is embedded.
Speaker Bio
Jake Abma is Accessibility Lead for Netherlands at ING Bank. Jake has set up a raft of initiatives to make sure products and services are accessible to people with the widest range of capabilities. He's a passionate promoter of accessibility both inside and outside the Bank.
From within the accessibility team of the ING the mission is to make accessibility managed and documented. Building the right technology, and creating standards, is a top priority for Jake and the team, which is made up of people from different disciplines. Other main activities are a Champions Network and providing training and support.
Outside of the bank he is very active in the WCAG Working Group. Also, Jake is active as an ambassador of the UN Convention on the Rights of Persons with Disabilities (CRPD) actively contributing to spread the knowledge and to raise awareness of the existence and necessity of the rights of people with disabilities.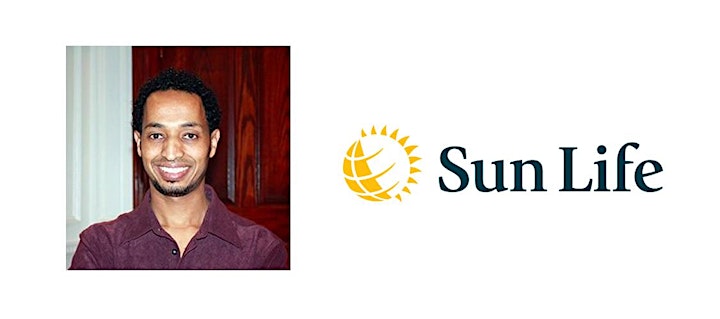 Digital Accessibility at Sun Life
Samuel Tesfamichael, Principal Accessibility Specialist, Sun Life
Session Details
Sun Life's commitment to accessibility:
Accessibility testing
Assistive Technology
Training / Coaching
Accessibility Resources.
Speaker Bio
Samuel is a seasoned web accessibility and inclusive design professional with diverse industry experience. He is passionate about applying and maintaining accessibility guidelines across business units and portfolios.
He has been with Sun Life since April 2015, when he joined as UI Design & Technical Lead role. He later transitioned to a Principal Accessibility Specialist. Samuel has designations through the International Association of Accessibility Professionals (IAAP) as a Web Accessibility Specialist (WAS) and Accessible Documents Specialist (ADS).
Accessible Design: How to Prepare for the End of the World
Daniel Dafoe, Senior Design Technologist, RBC
Session Details
Can accessible design save us from the next global economic disruption? Learn how you can future-proof your products and design experiences that thrive in uncertain times.
Speaker Bio
Daniel's an enthusiastic and curious designer, engineer, educator, learner, and speaker. He started his journey into accessibility by testing internal software with JAWS at RBC—Canada's largest bank. He's held roles in Quality Assurance, Engineering, and Design. When creating digital experiences, Daniel's ability to understand both design and engineering perspectives make him a valuable ally for accessibility. Outside his profession, Daniel keeps busy. He studies Linguistics part-time at the University of Toronto and teaches about Front-End Design and Development at George Brown College. He's also learning ASL—American Sign Language.
Topic TBC
Danielle Stirling, Webmaster, The Co-Operators
Kristen Delorey, Webmaster, The Co-Operators
Speaker Bio
Kristen loves connecting with people and making a positive impact! Her experience working in both the private and public sectors as well as Montreal's high-tech startup space has given her the opportunity to collaborate with a diverse network of industry professionals and trusted vendors.
In 2020, Kristen completed Juno College of Technology's Immersive Web Development program, where she worked with the latest front-end technologies, including HTML5, CSS3, SASS, JavaScript, jQuery, React, Firebase, REST APIs, Git versioning and responsive/accessible web design.
Topic TBC
Andreas Helge, Senior Consultant, Ergonomics & Usability (SITP), Allianz Technology
JOIN US for an engaging and informative event!