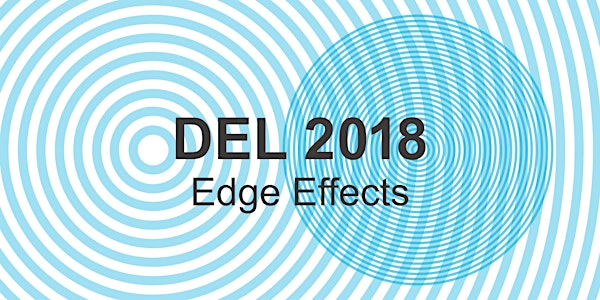 Digitally Engaged Learning conference - DEL 2018
Location
York University
4700 Keele St.
Toronto, ON M3J 1P3
Canada
Description
DEL 2018 will be hosted for the first time in Canada by the School of the Arts, Media, Performance, & Design at York University in Toronto from September 20-22, 2018.

Digitally Engaged Learning (DEL) is an international conference exploring and evolving digitally engaged teaching and learning in art and design. This year, we offer the metaphor of edge effects as a provocation to explore zones of transition where technologies, disciplines, ways of knowing and bodies of knowledge overlap, producing adaptation, hybridity, transition and transformation.

We welcome educators, researchers, technologists, instructional designers, artists, makers, art historians, digital humanities scholars, and others across all creative disciplines.
Click here for more info!