Description
Develop and use your expert intuition
About the workshop
As an entrepreneur or project developer, it is often difficult to estimate the risk of the decisions we make. Sometimes all the indicators seem aligned but our inner voice says "DON'T DO IT!". So where do I go?
In this workshop devoted to risk management in entrepreneurship, we will give you the secrets to develop your intuition. We will teach you how to use analytical reasoning for a tasty recipe of success!
This course is organized to help you measure the risk in every important decision you make for the development of your project and / or company. In order to avoid the pitfalls and biases associated with tough decisions, learn from the practical cases we offer in this hands-on workshop.
At the end of this practical workshop, you will be able to:
- Distinguish when to use intuition vs analytical reasoning
- Recognize and avoid the classic errors linked to common entrepreneurial decisions
- Understand in which circumstances your intuition can optimize your decisions
- Trigger your entrepreneurial epiphanies
How to get the most out of this workshop
- Prepare a list of your current decisions and their dilemmas
About the speaker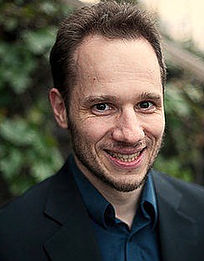 Dr. Gaetan Mourmant has been an entrepreneur since 1996. He is, inter alia, CEO of VBA101 (www.vba101.com) and also developed xlerateur.com, dedicated to MS Excel (training, consulting, software).

Gaetan wrote his PhD thesis on "how and why employees decide to quit their job and start a business". Using the results of his research, he is now helping entrepreneurs.
His current research is combining entrepreneurial intuition and the use of energetic tools to remove any negative thought forms.
Speaker's publications:
Awakening the Dormant Dream: The Concept of Entrepreneurial Mind-Shifts
G Mourmant, K Voutsina - Upcoming in the DATABASE for Advances in Information Systems, 2017
--
Another road to IT turnover: the entrepreneurial path
Need more information?
Call Oceane: 778 708 1798