Dine & Digest: New Product Development Process for Small Businesses
Idea Generation, Determining the Right Price (Margins), Creating/Finding Good Quality, Barcodes (Marketplace Key Identifier)
About this event
What is AFEC (Advisors for Entrepreneurs of Colour)?
As a small business owner/entrepreneur, there are key business strategies that you must develop in order to operate sucessfully. AFEC is a one-stop-shop for all your business needs. From business planning & coaching to branding & marketing to accounting & tax compliance to investing & insurance, you can consult with advisors (of colour) that have YOUR best interest at heart. Each one of these advisors are passionate about working for the BIPOC community.
Live zoom sessions happen every 1st Thursday of each month. Register here on EventBrite to join and keep up to date with future sessions.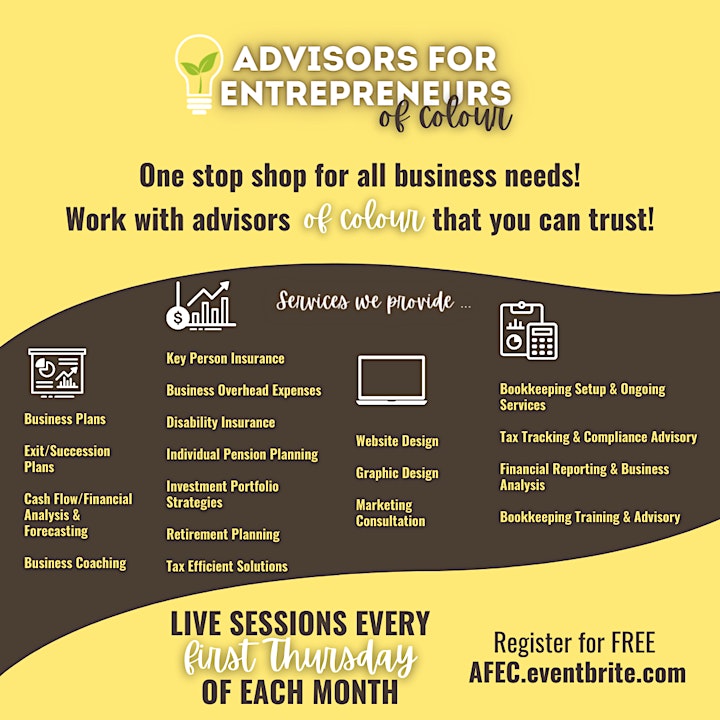 Organizer of Dine & Digest: New Product Development Process for Small Businesses