Dining for Literacy - In Support of The John Howard Society of Manitoba
Description
*Having difficulty paying? See note below.
On October 3, 2019, join us for cocktails at 5:30 p.m. and dinner and program at 6:30 p.m. in the Grand Ballroom at Canad Inns Club Regent Casino Hotel, 1415 Regent Ave. W. in Winnipeg, Manitoba.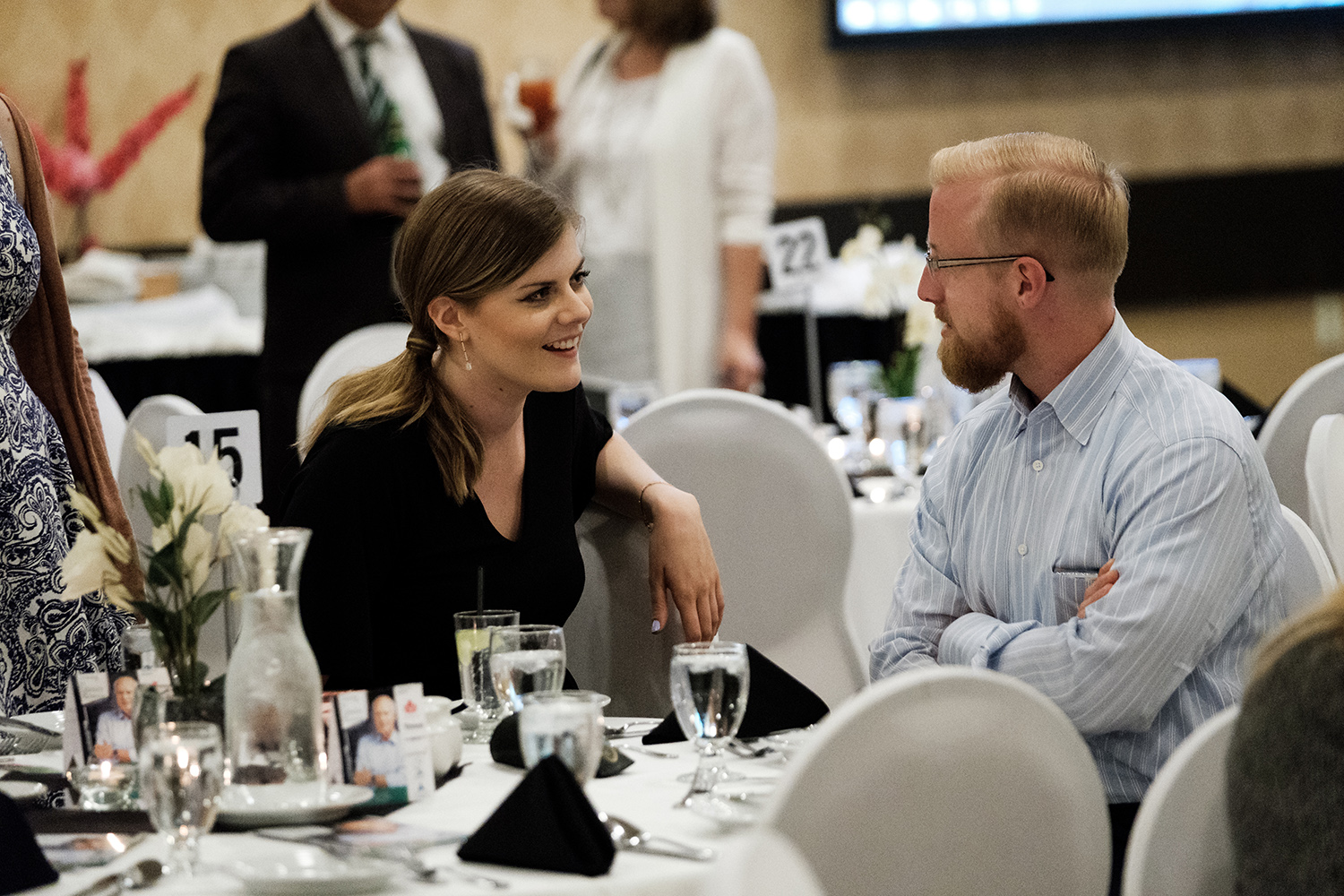 This event is in support of the Literacy Program at the John Howard Society of Manitoba. With men in custody we provide one-to-one assistance with reading, problem solving and mathematics. We train inmates to help one another in our Peer Tutor program. Incarcerated fathers can keep a connection with their children as they make a recording of them reading a story aloud. In our Get The Story Out program, we deliver the recording along with the book to the child's parent or caregiver. (JHSM photo by Daniel Crump)



Keynote speaker: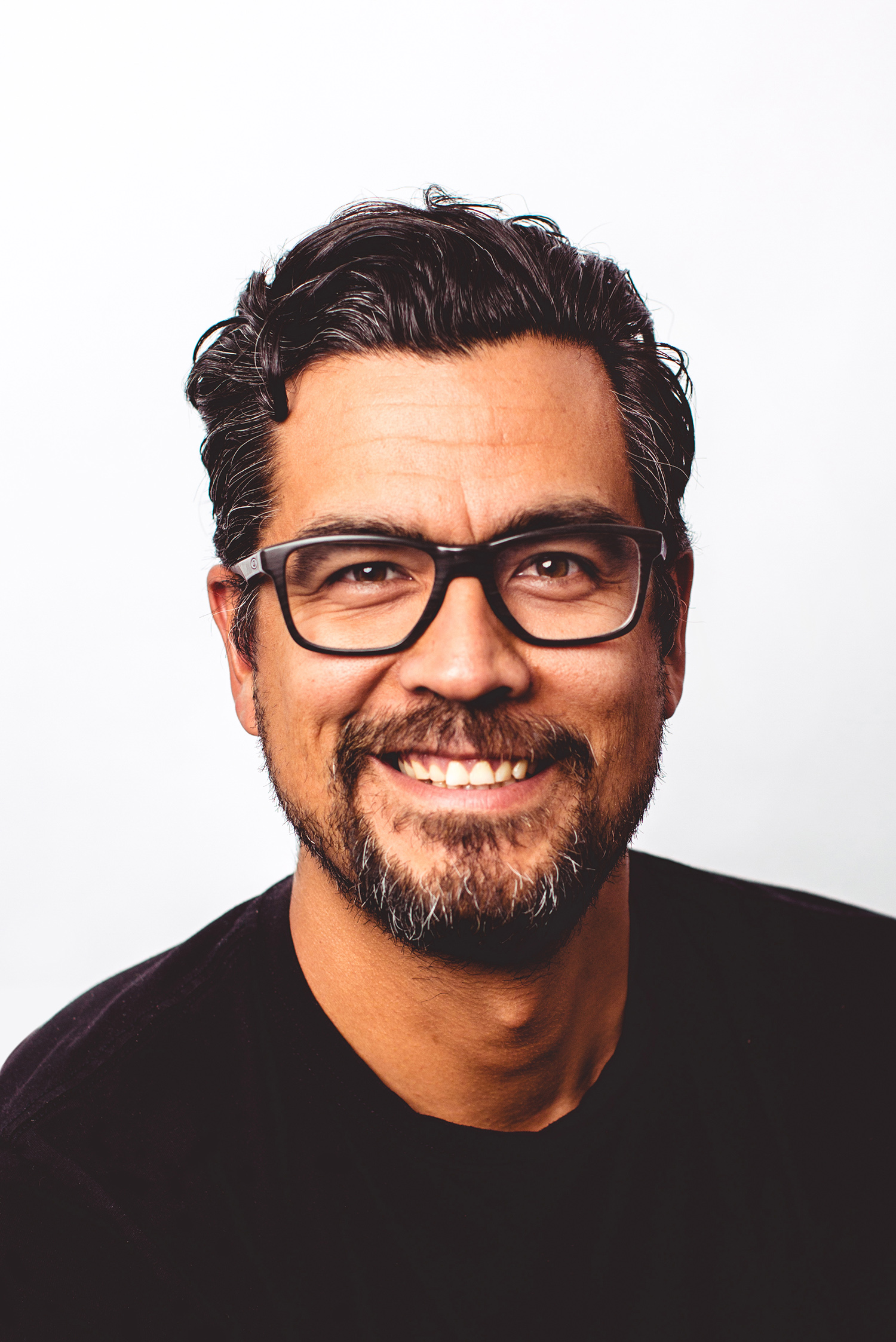 David A. Robertson
David A. Robertson is a bestselling author of children's books, graphic novels, and novels. His books include When We Were Alone (Governor General's Literary Award winner, McNally Robinson Best Book for Young People winner), Will I See? (Manuela Dias Book Design and Illustration Award, Graphic Novel Category), and the YA novel Strangers (Michael Van Rooy Award for Genre Fiction, Best Indigenous Writer at the High Plains Book Awards).
David educates as well as entertains through his writing and speaking about Indigenous Peoples, reflecting their cultures, histories, communities, as well as illuminating many contemporary issues. David is a member of Norway House Cree Nation; he lives in Winnipeg. (Photo supplied)

Poet Laureate:

Jordan Wheeler
Screenwriter, author, and recent artist-in-residence at Winnipeg Public Library, Jordan Wheeler will be our poet laureate at this year's gala dinner. Jordan's early writing career includes writing for the CBC TV series North of 60, and more recently the TV series Arctic Air (see his imdb page here). Of mixed ancestry (Cree, Ojibway, Assiniboine, Irish, English, Scottish and French), Jordan is a member of Gordons First Nation. (Photo from cbc.ca)

Master of Ceremonies:
Terry MacLeod
We are delighted to once again have Terry MacLeod back as our emcee for the evening. Terry is a radio journalist and former host of CBC Radio's Weekend Morning show. For 23 years in Manitoba, Terry has gathered and shared stories with radio audiences and guests at special events. Earlier in his career he produced and guest-hosted Peter Gzowski's CBC show Morningside. See a report on his time at the CBC here. (Photo from cbc.ca)


Special entertainment: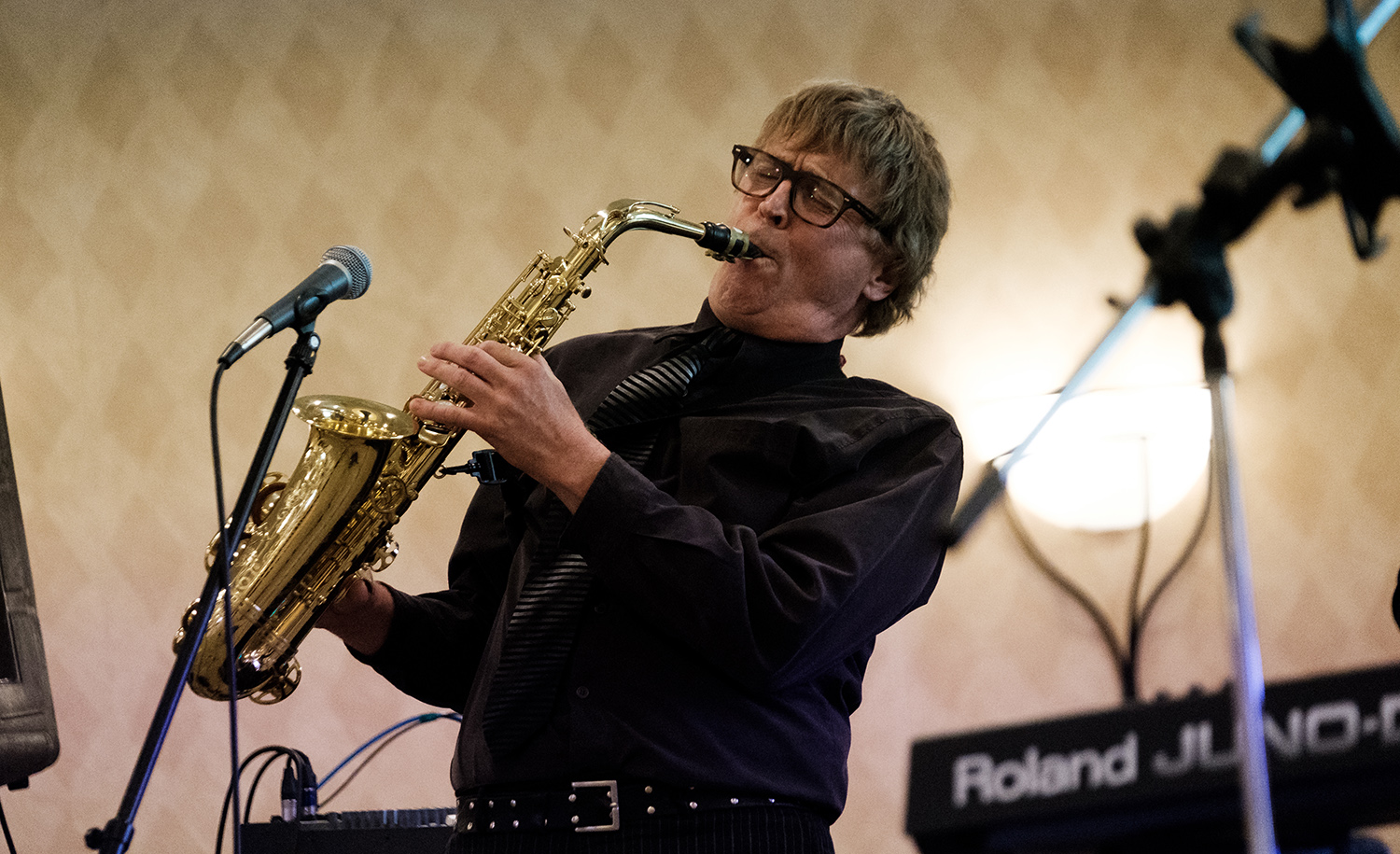 The four-piece band, McGiver, will provide live music. This promises to be an enjoyable evening of good food, entertaining music, exciting prizes, and inspirational stories. And it all supports the good work of the literacy department at the John Howard Society of Manitoba.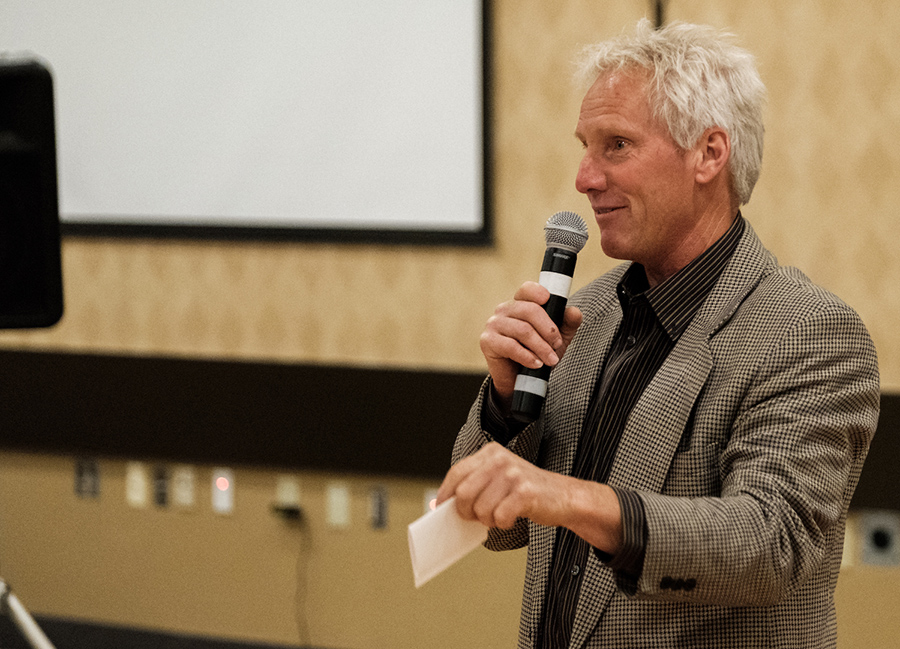 Live auction
That's right! We'll have a real, live auction with auctioneer David Wiebe. Come bid on amazing prizes including: WestJet air travel tickets; VIA Rail travel voucher; Winnipeg Symphony Orchestra tickets. Watch for further details.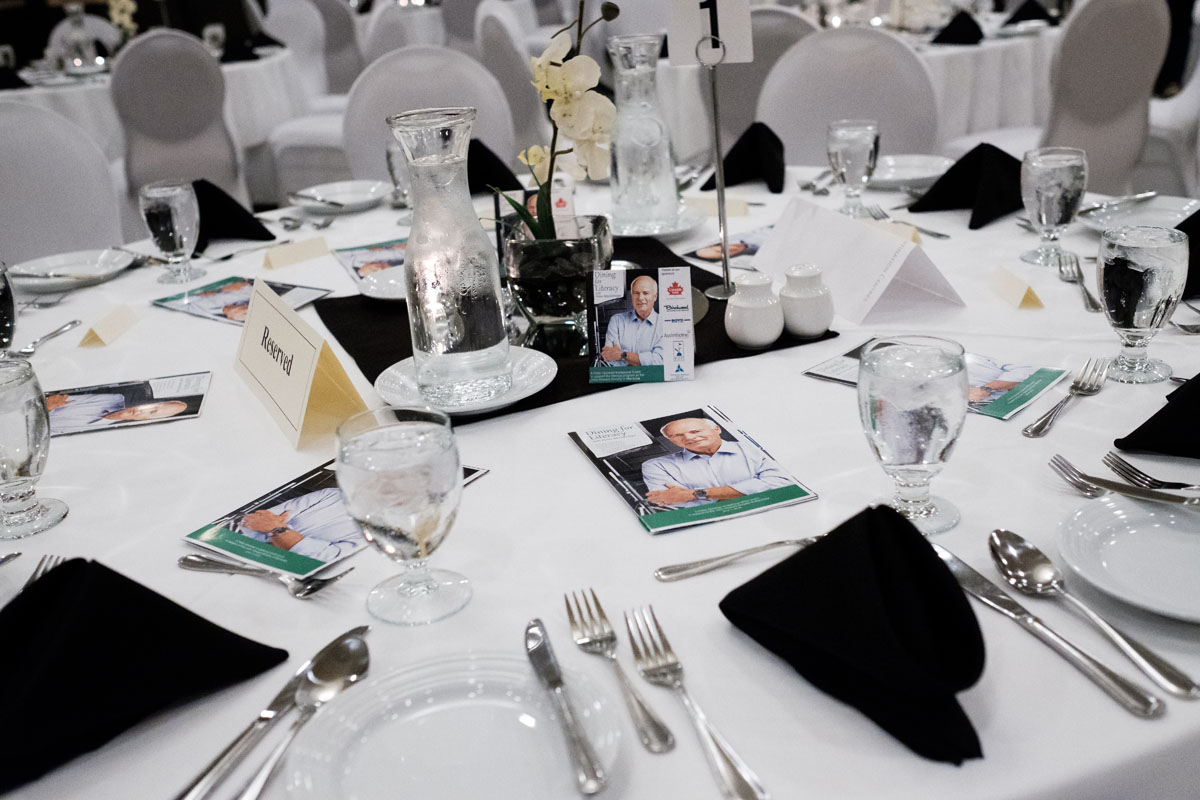 Thanks to our sponsors: APTN, Assiniboine Credit Union, Boyd Autobody, Canadian Footwear, Canad Inns, Me-Dian Credit Union, VIA Rail, WestJet, and Winnipeg Symphony Orchestra
---


Tickets

Table Host - $1,000 (eight tickets and $680 charitable tax receipt)
A Table Host may be an individual or a business, will be listed in the program, and encouraged to attend as a host for the table they purchase. The individual or entity will have full control over who receives tickets at their table. All guests will be asked to make a donation during the program, including those who are guests of a Table Host, or recipients of a free ticket made possible by Gala Hosts.

Gala Host - $200 (one ticket and $160.00 charitable tax receipt)
A Gala Host receives a larger tax receipt and their extra contribution makes it possible for event organizers to invite special guests who may not otherwise attend. This expands the reach of the event and builds the capacity for fundraising for the John Howard Society's literacy program.
Regular ticket - $100 (one ticket and $60 charitable tax receipt)
A regular ticket includes the gala dinner, keynote address, entertainment, and an opportunity to take part in the auction. Regular ticket holders receive a $60 tax receipt and become the backbone of support for this event.

Note: All ticket sales are final; no refunds.

*If you are having any issues purchasing your tickets, please try using your phone or another computer. You can also reach out to the Literacy Coordinator, Amanda Fyfe, at 204-775-1514 ext 112 or afyfe@johnhoward.mb.ca. We apologize for any inconvenience and are working to correct the problem.