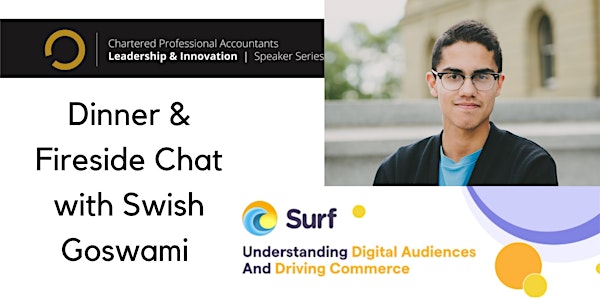 Dinner & Fireside Chat with Swish Goswami - IN PERSON
Join us for dinner & chat with Swish Goswami, CEO of the tech company Surf. Swish has worked with brands like Netflix, Sony Music and more.
By Dhillon School of Business Student Professional Development
Date and time
Thu, Feb 9, 2023 5:30 PM - 8:45 PM MST
Location
Sandman Signature Lethbridge Lodge 320 Scenic Drive South Lethbridge, AB T1J 4B4 Canada
About this event
Location:
Sandman Signature Lethbridge Lodge
Schedule:
5:30 p.m. - Networking reception
6:15 p.m. - Welcome and dinner served (plated)
7:30 p.m. - Fireside Chat with Swish Goswami, CEO and Co-Founder of Surf. Please note, Swish will be attending virtually.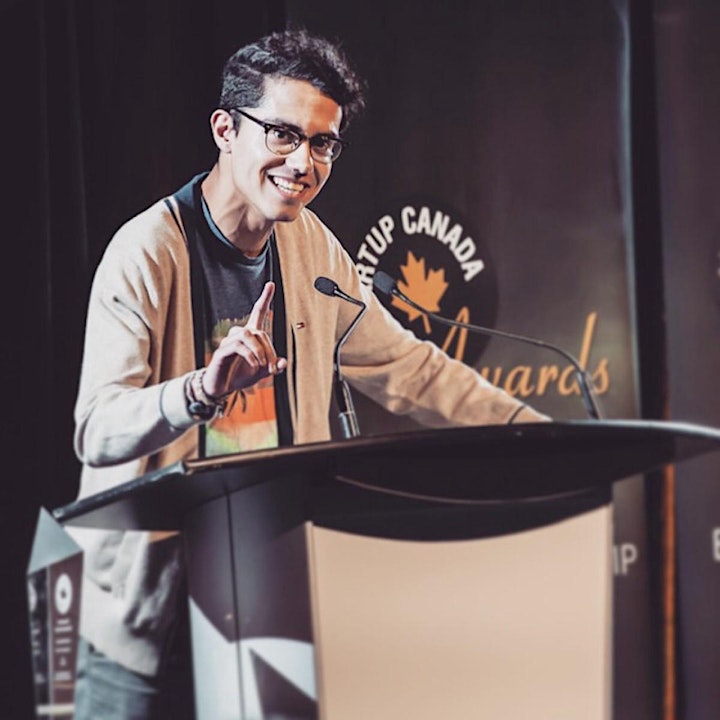 Swish Goswami built a multi-hyphenate career by the age of 25. He has started six high-impact ventures across four industries and is currently the CEO and co-founder of Surf, a tech company providing brands with a better way to engage and understand consumers while compensating consumers for their data. His company has worked with some of the biggest brands, including Netflix, Sony Music, L'Oreal, Electronic Arts, Hewlett Packard, Amazon Prime Gaming, and more. A disruptor, curator, and builder, Goswami explores entrepreneurship, mental health, personal branding, and trends influencing technology and business today.
Goswami co-founded Surf with the vision to build an equitable data economy. Their revolutionary browser extension passively rewards people for their everyday browsing and helps them save when shopping with their favourite brands. Since its launch in 2021, the company has made two acquisitions and raised over $5M from several NBA players, unicorn founders, and venture firms.
Goswami has given four TEDx talks and is the bestselling author of The Young Entrepreneur, a book encouraging and teaching students how to build a business while in school. Through his angel fund AGEX, Goswami is an investor and advisor to popular social companies like FaZe Clan, Wombo AI, Othership, and the League of Innovators.
In recognition of his entrepreneurial and philanthropic achievements, Goswami was inducted into Plan Canada's "Top 20 under 20" and Bay Street Bull's "30 under 30", recognized as LinkedIn's Top Voice and Startup Canada's Young Entrepreneur of the Year, and awarded the United Nation's Outstanding Youth Leadership award.

In this fireside chat (Swish will be joining virtually) you will learn about:
Swish's experience of starting his own business as well as his entrepreneurial journey;
cultivating your personal brand;
the dos and don't behind effective story-telling and engaging on various platforms;
his beliefs that zero-party data is the key marketing tool to engaging and understanding consumers in today's privacy conscious world;
strategies to embrace an entrepreneurial mindset within a large organization using examples from WeChat;
strategies to hire the right people to support your culture;
his techniques for keeping the workplace productive while being considerate of mental health;
and more
Bring your questions, and lets see where this conversation can take us.
This event is sponsored by: