Description
Meet the finale of your hunger with a 3 course dinner made from recipes pulled from every corner of Westeros. Your ticket includes choice of appetizer, main and dessert and an evening of entertainment and libations. Cliffhangers and Contests! Revenge and Tribulations! Dragons and Direwolves! Ice and Fire!
*We still have some of our regular menus most popular items available, however due to delivery schedules & preparation time, orders for our Westeros-themed menu are now closed for this showing. Substitutes for gluten free buns or lettuce wraps are welcome. Be sure to order your tickets for next week by thursday evening to get your hands on some of the flavours of the seven kingdoms!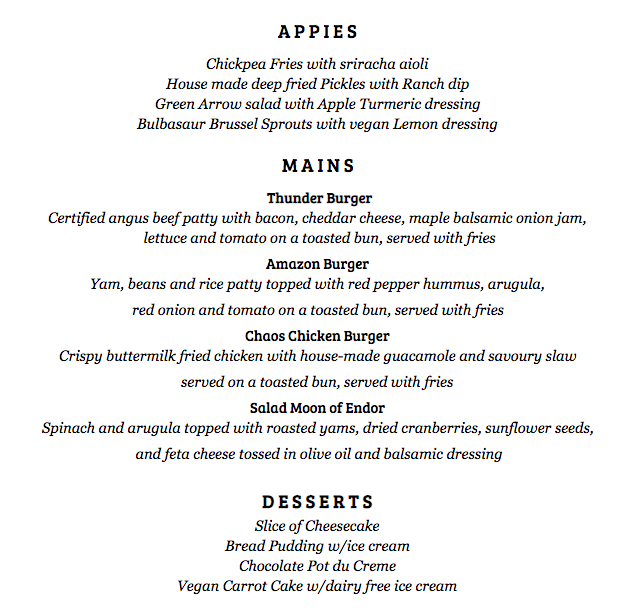 Refund requests will be accepted up until 7 days prior to the event. If you cancel within 7 days of the event we will issue you a Storm Crow gift card for the same value as the ticket.