Description
Meet the finale of your hunger with a 3 course dinner made from recipes pulled from every corner of Westeros. Your ticket includes choice of appetizer, main and dessert and an evening of entertainment and libations. Cliffhangers and Contests! Revenge and Tribulations! Dragons and Direwolves! Ice and Fire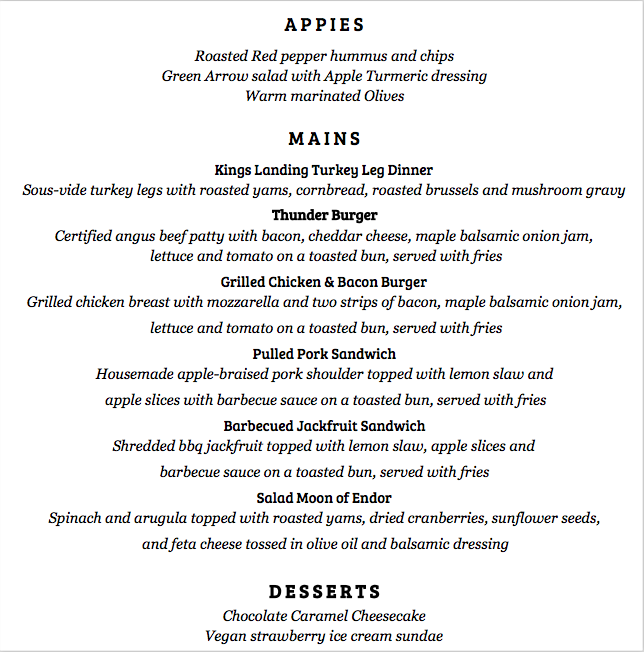 Refund requests will be accepted up until 7 days prior to the event. If you cancel within 7 days of the event we will issue you a Storm Crow gift card for the same value as the ticket.

As our license is liquor primary, minors will not be permitted at the event. Attendees are required to bring two pieces of ID with at least one being goverment issued photo id.
Organizer of DINNER IS COMING FINALE! May 19th, 5pm seating at the Storm Crow Alehouse 19+
Canada's Nerdiest Bar! Board and card games, tons of sci-fi and fantasy memorabilia, classic 50's creature features on the big screens, delicious dishes and six local microbrews on tap. We aim to be fun and inclusive for beings of all ages, sizes, sexual orientations and gender identities!