Description
Dinosaur at Night: An Astrophotography Workshop
with Monika Deviat
*Allocated single occupancy rooms have sold out. Please contact me if you would like to check if any rooms can be made avialable for single occupancy: monika@deviantoptiks.com*
Overview
Can you think of a cooler place to learn and work on your night photography skills than in a park dedicated to Dinosaurs? Dinosaur Provincial Park, a UNESCO World Heritage Site, is one of your instructor's favourite places for night photography. This one of a kind workshop is scheduled over the new moon so we will be able to enjoy the dark skies over the park. The unique landscape is stunning at all hours of the day and is very fun to create with in the dark. We will also go out for some sunrise and sunset shoots to keep practicing skills with manual mode and compositions.
Participants should have some experience using their cameras in manual mode and on tripods.
Important: Dinosaur Provincial Park is located near Brooks Alberta. Not near Drumheller.
What is Covered:
Planning: Planning your night shoots is an important part of being able to create compelling and purposeful images. Since it will be a great time to shoot the Milky Way, a large component of the planning discussion will be about how to find the galaxy and when it is best to photograph it. Techniques for aurora borealis, star trails and light painting will also be covered.
Settings: Shooting at night requires you to use your camera in full manual mode. We will go over ISO, white balance, aperture choices, and shutter speeds.
Focusing: One of the most difficult parts of shooting at night is getting your focus correct. We will cover techniques for this and the situations where you would want to use certain techniques.
Included in the workshops:
Meals prepared by a professional chef!

Breakfast (coffee, tea, water), Bagged/Stocked Lunches, Dinner

A meal questionnaire will be sent out to participants.

Two tours guided by Dinosaur Provincial Parks guides.

Sunset tour: Guided access to the natural preserve to capture the badlands as the sun sets. The guide will provide some light interpretation and this area will have fossils.

Centrosaurus Quarry Hike: A 3km hike that will take us to a massive bone bed. There are stops along the way to learn about the natural history of the Late Cretaceous period of Alberta. Has up and down hiking on uneven terrain.

Classroom session.

In the field instruction.

Accommodation for three nights.

We will be staying at Cottonwood Landing in the Park. These are five bedroom units with two bathrooms. Units have kitchens.

Double occupancy rooms.

A limited number of single occupancy rooms are available.
Not Included in the workshop:
Transportation to and from Dinosaur Provincial Park

Travel insurance

Beverages (coffee, tea and bottled water will be available)
What to Bring:
DLSR or mirrorless camera

Variety of lenses (Wide angle, fast lenses are ideal for Milky Way)

Filters

Tripod

Remote/Intervalometer/Shutter Release

Extra batteries

Extra memory cards

Laptop

Snacks

Beverages (coffee, tea and water will be provided)

Appropriate clothing for the weather (It can be hot during the day 20-28C, cold during the night potentially down to -5C)

Hand warmers

Hiking boots, poles, appropriate backpack, etc.
---
Meet Your Photographer
Monika Deviat is not just passionate about photography, she is passionate about teaching. Her teaching and speaking experience includes scientific talks, tutoring, workshops and photography seminars over the last fifteen years. Monika conducts photography seminars and workshops all around Alberta. The workshops are not just tours to locations, these are sessions intended to teach you skills and improve your photography. You will come away from this workshop with numerous new skills, great images, and an enthusiasm to continue practicing and getting outdoors (especially at night) to shoot.
Learn more about Monika.
Meet Your Chef
Owner, Operator and Red Seal Chef, Christine Kyte brings over ten years of culinary background to Reflective Catering. Her experience encompasses front-end service to head chef roles, small family-owned restaurants to large corporate hotels and two person dinners up to events for thousands of guests. Christine embodies a passion for partnering with her clients to create a smooth expereince, elegant presentation and custom menus tailored to their vision. Her desire towards delivering personalized gourmet catering in a efficient and friendly manner has helped her achieve a loyal, satisfied and expanding clientele.
Check out Christine's business, Reflective Catering.
---
Workshop Outline:
The workshop plan is tentative and will be adaptive to conditions.
Thursday:
Arrive in Dinosaur PP to check in around 2pm.

Meet and Great after check in along with a class room night photography session.

Dinner

Sunset

Night/Milky Way shoot
Friday:
Sunrise Shoot

Breakfast

Afternoon Free Time

Bone Bed Tour/Hike

Dinner

Sunset

Night/Milky Way Shoot
Saturday:
Sunrise Shoot

Breakfast

Afternoon Free Time

Classroom session 2hrs.

Dinner

Sunset Guided Tour via Bus.

Night/Milky Way Shoot
Sunday:
Breakfast

Image Review and final questions/closing.
---
Registration is non-refundable but is transferrable. If you can find someone to take your spot and buy your ticket from you, this is acceptable. Email monika@deviantoptiks.com to confirm a transfer.
---
By registering for this event you agree that you have read and understand the following.
You, for yourself, your heirs, executors or anyone else who may claim on your behalf, hereby waive, release and forever discharge, Monika Deviat/Deviant Optiks Photography, assistants, and affiliates, representatives, executors, and all others from any and all responsibilities or liability from personal injury, death, damage to property or loss of any kind resulting from participation in a photography workshop event.
This release extends and applies to, and also covers and includes all unknown, unforeseen, unanticipated and unsuspected injuries, damages, loss and liability. You are responsible to research the event and bring the proper gear.
You attendance at any event confirms that you have read and accept the terms of this liability waiver. By signing up for this event you understanding that you are attending at your own risk.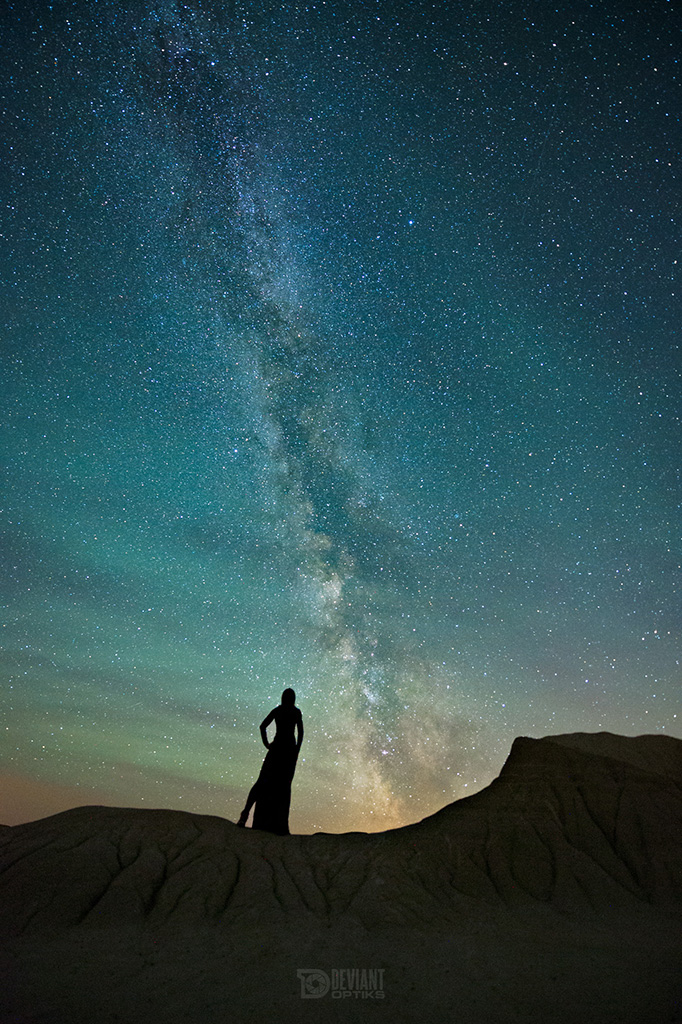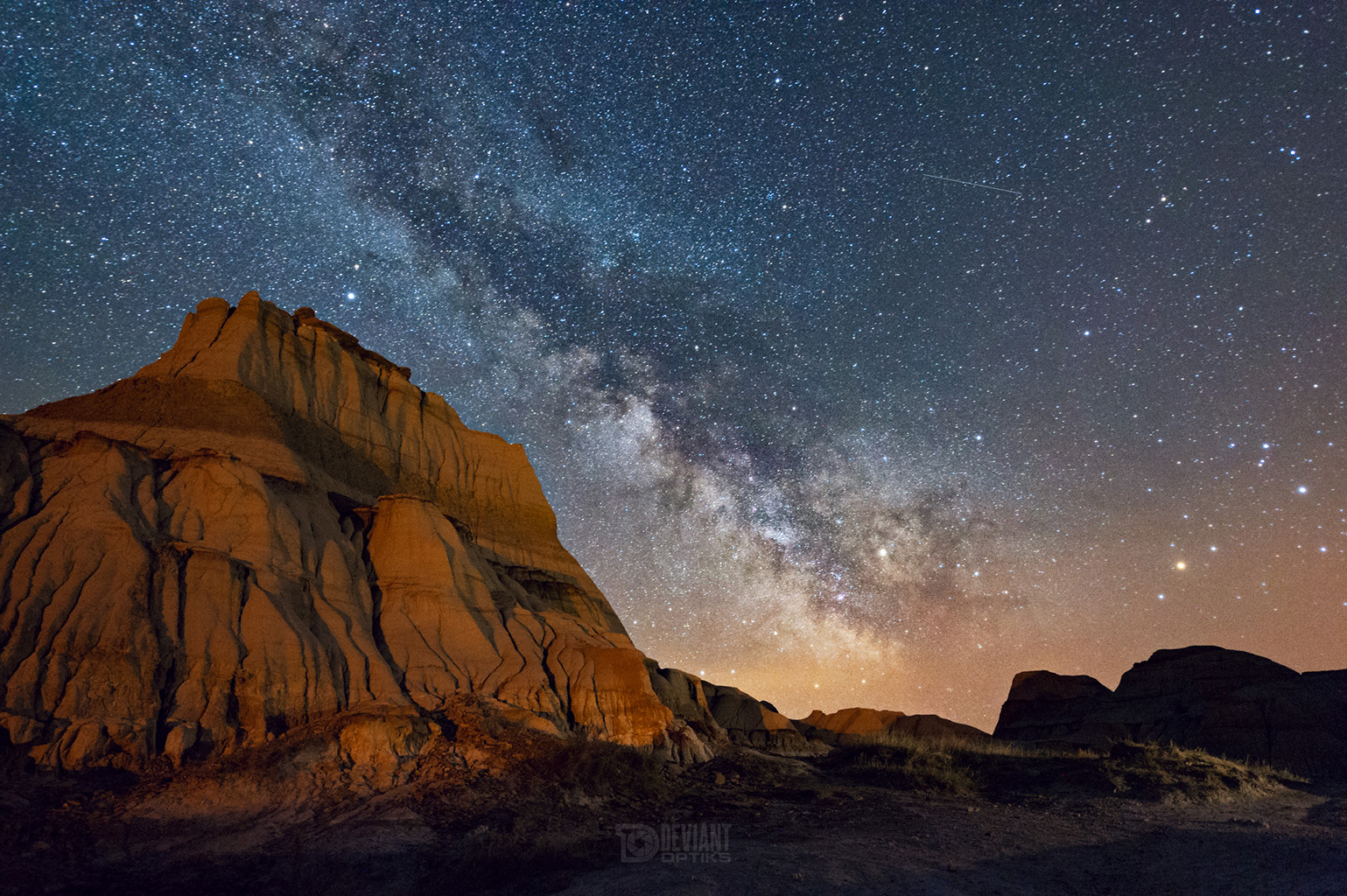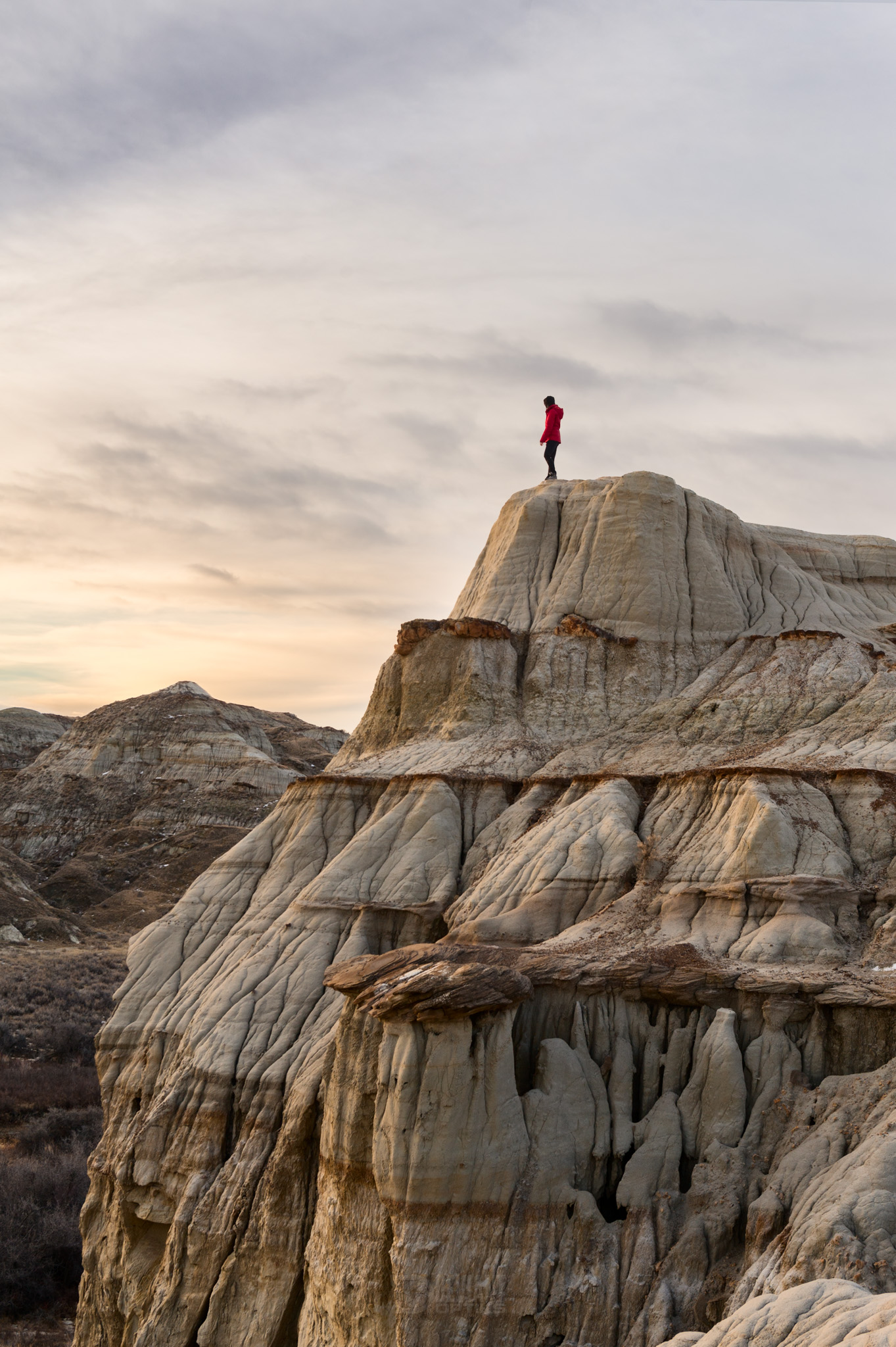 Organizer of Dinosaur at Night Photography Workshop
Monika has always enjoyed sharing knowledge. Her teaching and training experience goes back over fifteen years, from tutoring and speaking at scientific conferences and seminars to group fitness classes and, in recent years, photography workshops. Her goal as a photography instructor is to ensure clients improve skills, learn some new ones, and that they walk away with enthusiasm to continue practicing and getting out to shoot.
Whether you are new to photography or experienced in any genre, Monika will ensure you have an excellent time shooting and learning.
"Monika is obviously a great photographer who takes pride in the moments that she creates. What is not so obvious, and more importantly in my opinion, is that she enjoys educating people and is a great person. I have had the pleasure of taking a night photography editing course taught by her and have been in attendance for one of her night photography seminars. The passion that she has for the art of photography definitely shows through. In her course, she takes the time to teach. When she helps, she will give you her undivided attention at making sure you succeed in what you are trying to do. If you do not understand something that she presents, she will patiently ensure that what she is trying to convey makes sense to you.
Furthermore, she enjoys sharing information and this is evidenced by her personal blog and other articles that she has published. These are the traits of someone who truly enjoys teaching about their craft.
I can say that in the past years that I have known her, she is a pleasure to be around because she not only remembers people but takes the time to actually talk. If you have an opportunity to learn from her, either by taking a course, listening to her talk, or hiring her as either as an instructor or as a photographer, please do so. You will have no regrets."
Bryan Mah Calgary, Alberta