Description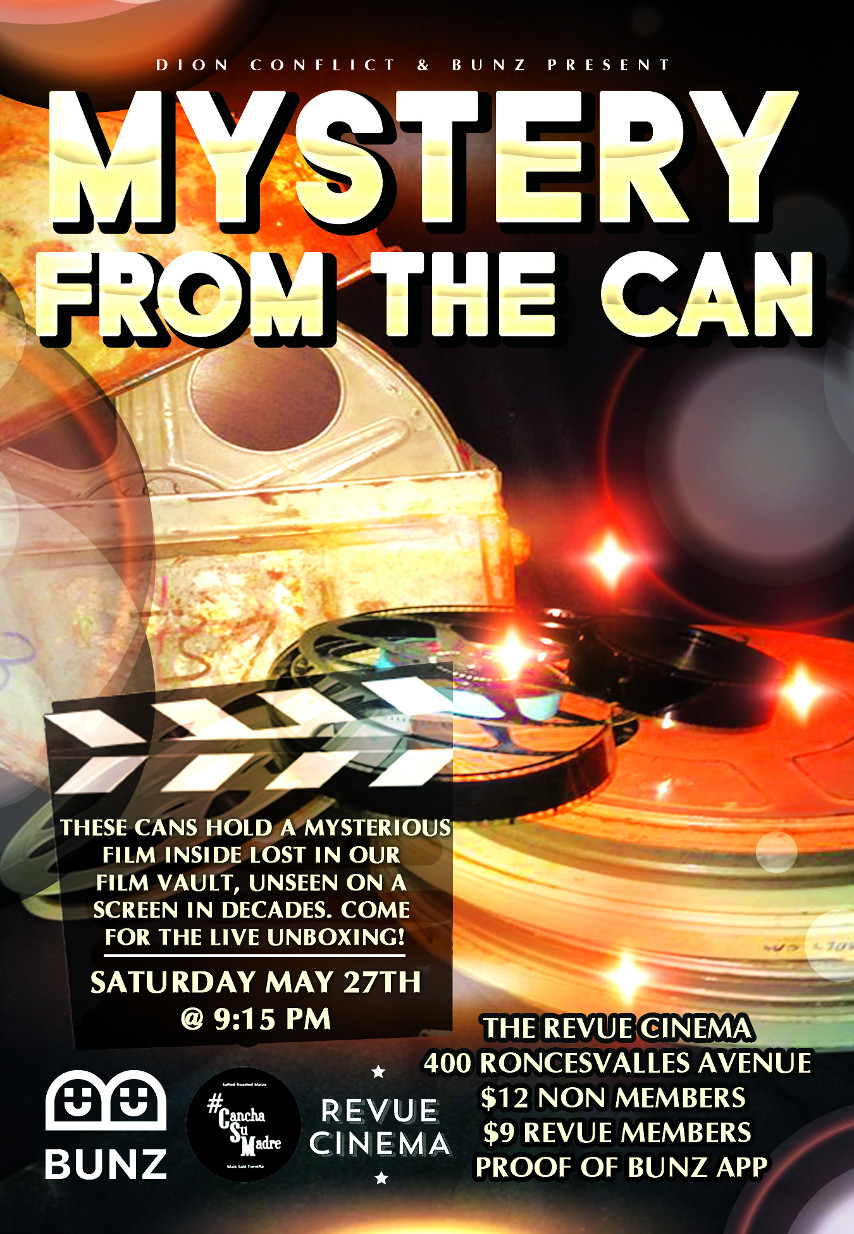 DION CONFLICT & BUNZ PRESENTS
MYSTERY FROM THE CAN
"A filmmaker is leaving mystery boxes scattered around Toronto. The torrid race to find them starts online," writes the National Post about Dion Conflict's Bunz Mystery Boxes.
Everyone loves a good mystery. Instead of a mystery box, Dion Conflict goes deep into the CONFLICT ARCHIVES (Canada's most eclectic private film archive) to pull film prints (including a feature) randomly that is guaranteed to thrill and delight! Take the guesswork out of going to the movies, and see a long lost film print which hasn't been seen on the silver screen in decades. Early patrons will also be given their own mystery bag with goodies and a great opportunity for Bunzers to do some swapping. Let us surprise you with a fun night! Sponsored by Bunz and Cancha Su Madre.
Presented on 16mm film.


Regular admission applies. Membership free movies not applicable.