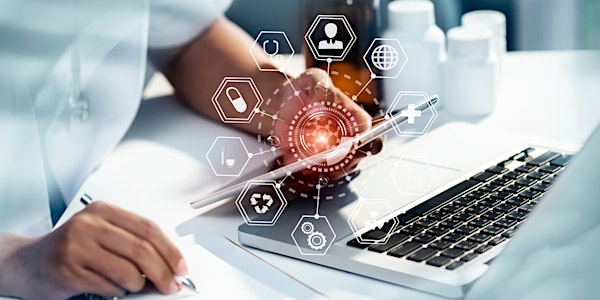 Diploma in Health Information Management Online Info Session
Learn about this growing field that uses technology to organize health information accurately and privately.
About this event
Register for our upcoming live online info session about our Health Information Management Diploma with instructor Rav Goodison.
Health Information Management is a growing field that uses technology to organize health information. It's important to keep health information organized and accurate so that people can have privacy and the right information. This Health Information Management Diploma Program will help you understand the healthcare industry by teaching you about biology, technology, and security.
This program is best suited for individuals interested in careers as health information management professionals, coding specialists, release of information analysts, clinical terminology specialists, project managers and health information processing clerks. This course is also suited for individuals already in the industry to develop their skills further, or for international graduates to transfer their learning to Canadian standards of practice.
CCHIM Accreditation
The Ashton College Diploma in Health Information Management Program is proudly accredited by the Canadian College of Health Information Management, which sets the accreditation standards for educational institutions offering health information programs in Canada. Accreditation demonstrates to the public that a program is aligned to industry standards, as identified through the College's needs assessment and consultation with the industry.
Learning Objectives:
Discover the nuances of Health Information Management as a profession and recognize the policies surrounding protecting records.
Interpret medical terminology for use in a clinical setting with accurate pronunciation and spelling.
Explain  introductory concepts of the structure and function of the human body and identify how the body responds to disease or injury.
Establish proper collection and preparation of healthcare data. Discuss the policies regarding data quality and standards.
Observe Healthcare Information Management from a business standpoint and identify the complexities of providing patients with healthcare information.
Examine health statistics and their relation to data analytics.
Comprehend the importance of security & privacy policies and how data is accessed within the industry.
Program Start Dates:
Live Online: September 12, 2022 (Full time)
In-Class: September 12, 2022 (Full time)
* Application deadline is August 29, the next intake will be in January 2023.
We look forward to connecting with you online! Find out more about the Health Information Management Diploma Program.
Rav Goodison is a senior consultant providing program and project management services in the BC health care system. Rav was born and raised in the UK, where she graduated from the University of Hertfordshire (UK) with a Bachelor of Science (hons) in Engineering Management, followed by a Master of Science in International Management from the University of Reading (UK). Rav is currently a Health Information Science PhD candidate with the University of Victoria, examining project management methodologies that can be used to deliver successful informatics solutions in health care.