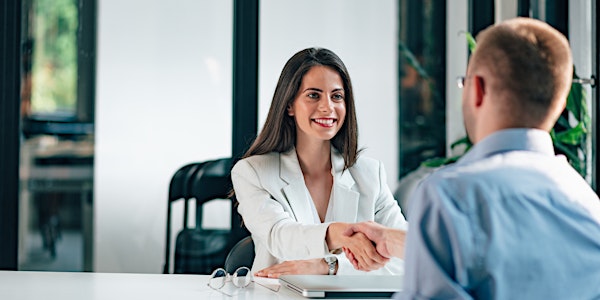 Diploma in Human Resources Management Online Info Session
This program explores how human resources (HR) professionals deal with the management of an organization's workforce.
About this event
Register now for our upcoming info session about our Human Resources Management Diploma Program with instructor Claudia Roubaud, and you will receive a special rebate code to get $250 off tuition fees!
The Diploma in Human Resources Management is aimed at providing future HR professionals with the knowledge, skills, and experience necessary to recruit and develop talent, craft effective policies, and manage organizational change. It is designed for emerging HR professionals, individuals who hold leadership or management positions, who are employed as HR professionals, or who are preparing for transition into leadership, management, or HR roles.
The program supports all of the activities dealing with the reality of providing services and working alongside an organization's managing team. The focus is on HR skills that build effective relationships at all levels of an organization, following major trends in the HR industry. During the program, students will explore a number of important topics including workforce planning, human resources development, compensation and benefits, labour relations, occupational health and safety and HRIS software.
SHRM Academic Aligned Program
The Ashton College Diploma in Human Resources Management is proudly aligned with the Society of Human Resource Management (SHRM). With over 300,000 members in over 165 countries, The Society of Human Resources Management is truly a global HR Organization. SHRM offers two sought-after credentials, the SHRM-CP (Certified Professional) and the SHRM-SCP (Certified Senior Certified Professional). A student enrolled in Ashton College's DHRM is entitled to take the SHRM-CP credential examination without any further education and at a reduced examination fee. Ashton College DHRM students can also register for a reduced rate membership in SHRM to receive all member benefits.
Local and Global Companies not only recognize the SHRM-CP and SHRM-SCP credentials but actively seek graduates with these credentials.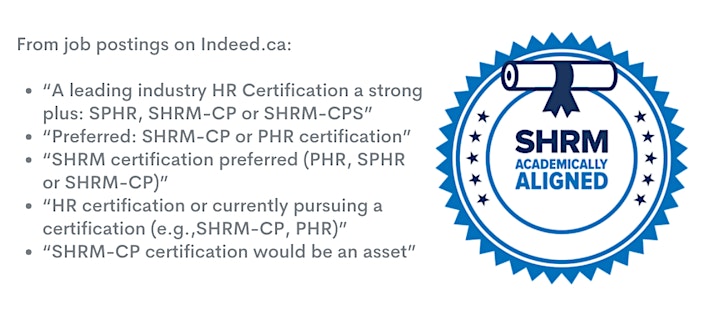 Learning Objectives:
• Evaluate core processes in HR practices associated with strategic planning, acquisition and development, utilization of human resources, establishment and improvement of labour and employee relations, and compensation and administration issues
• Promote the best human resources practices in an organization
• Contribute to the monitoring of health and safety in the workplace
• Analyze diverse forms of adaptation to a changing environment and implement change in a logical and planned way
• Define implementation strategies for job redesign and work re-organization
• Analyze the application of industrial relations legislation and their effects on employee relations and working conditions
• Evaluate the application of key practical approaches to contemporary HR problems in an organizational context
• Encourage an approach to the practice of HR management that is proactive and thoughtful rather than reactive
• Communicate effectively with internal and external stakeholders both verbally and in writing
• Understand organizational behaviour and its role in the modern-day workplace
Human Resources Management Diploma Format
The DHRM program is delivered through our LIVE Online format, allowing students to participate in classes from anywhere in the world with a stable internet connection. Students are able to easily fit their studies into even the busiest schedule as this program has both full-time and part-time offerings.
Program Start Dates:
Live Online:
November 07, 2022 (Full time)
September 13, 2022 (Part time)
In-Class:
September 12, 2022 (Full time)
Fees:
Application:
$40 (Domestic)
$140 (International)
Tuition Fee:
$4,550 (Domestic)
$5,915 (International)
+ textbook fee ~$900
We look forward to connecting with you online! Find out more about the Human Resource Management Diploma Program.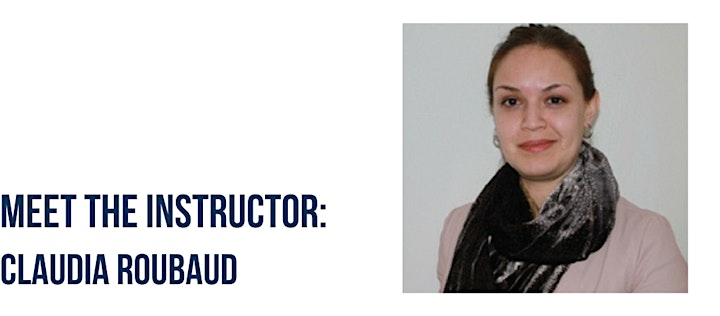 Claudia Roubaud is a professional with over twelve years of progressive experience and knowledge across a wide variety of business management functions that include: human resources, budgets and accounting, change management, risk management, project management, strategic business planning, business analysis, performance management systems, customer service, communications, etc.
Claudia has been with The City of Calgary municipality for over ten years in various capacities. She is a Chartered Professional in Human Resources (CPHR) and a Certified Change Management Professional (CCMP). She holds a Bachelor of Arts in Law & Society (pre-Law) from the University of Calgary, a Master in Business Administration (MBA) graduate degree from the University of Phoenix, as well as a number of continuing education certificates. She is a lifelong learner with a passion for informal and formal learning and development opportunities.