Description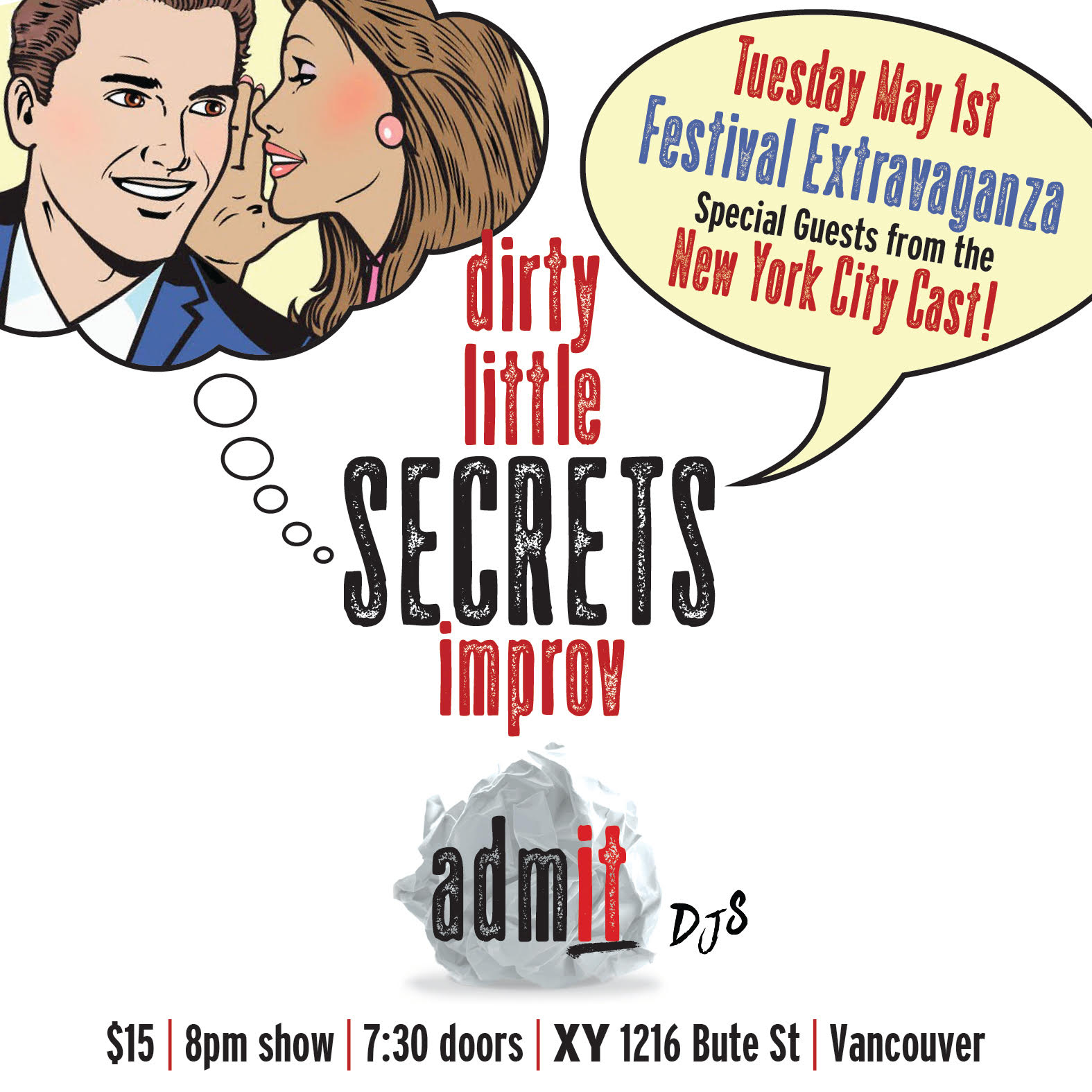 Festival Extravaganza - TUESDAY may 1st!
ADMIT IT!
Watch a special festival cast of NEW YORK CITY & Vancouver top improvisors in a night of exploring YOUR anonymous secrets on the fabulous XY stage on Davie Street.
The hit improv show running in New York City's East Village has come to Vancouver! And this month, New York is coming to town!
Doors at 7:30PM *For presale tickets only.
Rush Tickets Available 7:45pm
Show 8PM-9:45PM
Cheap advance tix on Eventbrite- $10

$15 Rush Tix at the door.

Everybody must spill a secret to enter.
Secrets must be:
a)TRUE
b)YOURS TO SPILL



Starring: The Dirty Little Secrets Improv Show Cast & Crew with Special Guests from NYC!


Check out dirtylittlesecretsimprov on Instagram to see past secrets.

And after the show, stick around for the most fun night of karaoke in Vancouver- with backup dancers from the audience! Kareoke starts at 930PM.

Plus, Happy hour pricing on Kokanee and Jamieson's all night long.