Understand why accessibility and inclusion matter by learning about disabled people's communities and histories, and common misconceptions.
About this event
What can you expect?
This is the first session in a series of workshops on disability and accessibility hosted by the Feminist Enterprise Commons. Here you can expect to learn about and reflect on topics like:
How is disability conceptualized and discussed in society? Why does this matter? (e.g. why "inspiration porn" isn't actually inspirational).
What is ableism, how does it impact disabled people, and how does it harm us all? (e.g. why the disabled community has widely condemned shows and movies like "Atypical," "Music," "Me Before You," "Forrest Gump")
How do different groups of disabled people tend to self-identify? (e.g. "disabled person" vs "person with a disability" vs "differently abled")
What type of language is considered respectful vs disrespectful in relation to disability, and why (e.g. the word "idiotic" is rooted in the eugenics movement)
Stay tuned for more information!
Event details
Virtual doors will open at 4:15pm EDT and the workshop will begin promptly at 4:30pm EDT.
Make sure to register for our follow-up events. We have a workshop on accessible design coming up on Monday, October 15th, as well as a workshop on social media accessibility on Monday, November 14th.
Accessibility information
Automatically-generated closed captioning available
Full event recording will be made available to event attendees following the event
PowerPoint slide access copies will be available prior to the event upon request. Please e-mail caroline@liisbeth.com if you would like to receive one.
This event does not offer ASL
Please e-mail admin@liisbeth.com for personal accommodation requests, and we will do our best to meet your needs.
About Caroline Kovesi:
Caroline Kovesi received her MA in Critical Disability Studies from York University. As a mental health and disability advocate, she is passionate about educating others about best practices in accessibility and inspiring them to implement these in their personal and professional lives. Caroline has accumulated years of experience researching and attending workshops about digital and social media accessibility, and has built up a repertoire of practical resources she has shared with colleagues in a variety of jobs in academia and the non-profit sector. Her most recent work experience includes serving as a publishing intern with Between the Lines, a radical left-wing social movement press, where she contributed to increasing the accessibility of e-books. She is a committed anti-racist feminist ally and is currently serving as the Feminist Enterprise Commons Community Animator/Special Series Editor intern at LiisBeth Media.
What is the Feminist Enterprise Commons (FEC)?
We are pleased to open this event to those outside of the Feminist Enterprise Commons!
This event is free for current members of the Feminist Enterprise Commons (FEC), a membership-based online hub and co-working for radical feminist entrepreneurs looking for community and collaboration opportunities. Learn more about the FEC and explore membership options here: https://feministenterprisecommons.mn.co/. Should you choose to attend this event and join the FEC afterwards, the cost of your ticket will be deducted from your cost of membership!
Banner image description:
Poster with title "Disability 101: introduction to the disabled community." Subtext reads: "What is ableism? What language should you use to talk about disability? Learn the historical and social context to better understand why accessibility and inclusion matter." To the right is a picture of a smiling, young white woman with short hair and a floral dress. The picture is cropped with a scalloped outline. Text below her headshot reads, "Caroline Kovesi. MA Critical Disability Studies. FEC community animator." There is a FEC dragonfly logo in the top left corner. The border of the poster features simple, abstract shapes in pink, yellow, and blue. Both the FEC logo and poster title appear in carmine red, while the rest of the text is medium blue.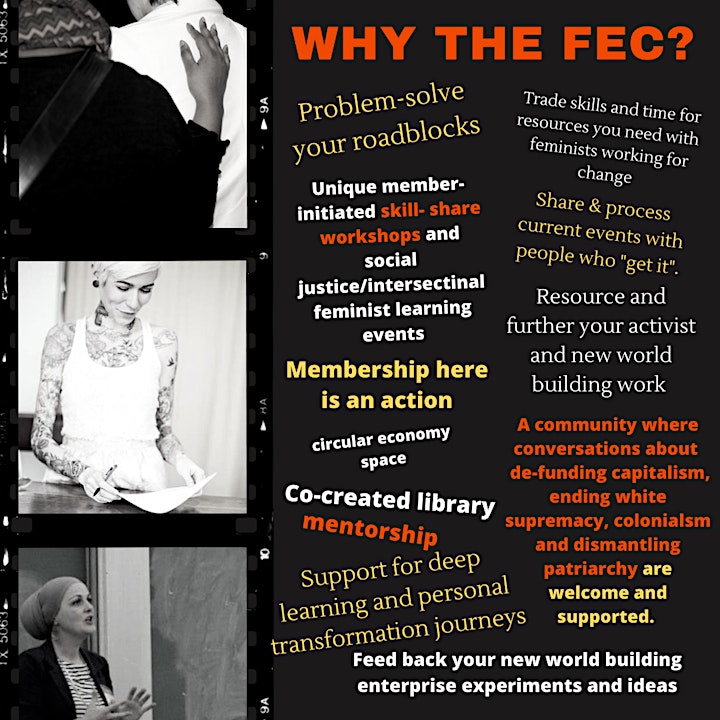 ABOUT LIISBETH.COM
LiisBeth is a womxn-led and owned indie intersectional-lens centered feminist media enterprise with a global outlook based in Tkaronto (Toronto), Ontario, on the traditional lands of the Wendat, the Haudenosaunee, the Anishinabek, and the Mississaugas of the New Credit.
We publish an open-access monthly digital magazine (two-five features) and subscriber only newsletter for feminist entrepreneurs, creators, innovators, leaders and "solutionaries" working to re-imagine the economy and change business culture." We also co-produce the Entrepreneurial Feminist Forum (EFF) and have recently launched a new membership-based online community space, the Feminist Enterprise Commons, where solutionaries can meet, share and learn.
We exist because there are not enough stories being published about womxn entrepreneurs, creators and though leaders who work to build anti-oppressive, anti-racist, gender-lens informed enterprises and communities. This work is hard. Imperfect. And deserves to be recorded and supported.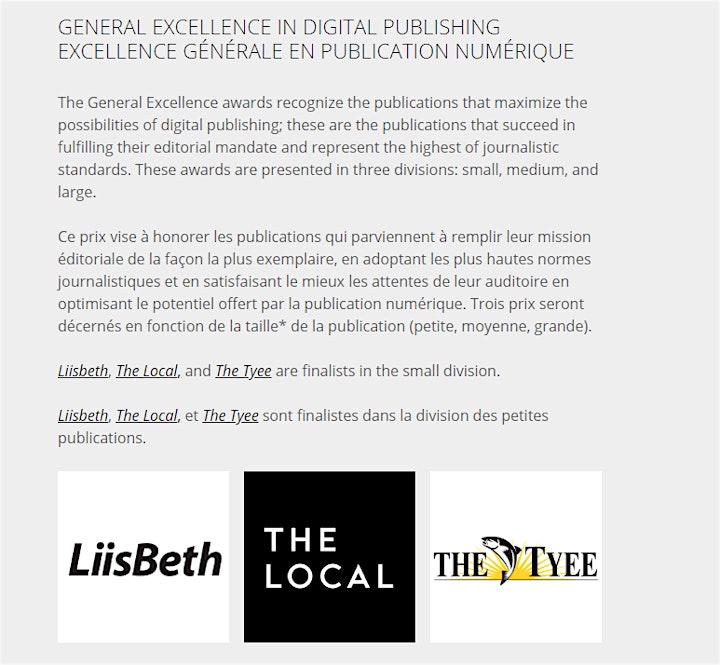 A WORD ABOUT OUR TICKET PRICING PHILOSOPHY
To recognize the value of the work that will go into this event and to generate some funds to fairly pay our presenter plus helps sustain the work of Liisbeth.com and the Feminist Enterprise Commons' online community, FEC event tickets are available at three price levels: Future Doula, Culture Maker and Pay What You Can--even if it is only $2.00 (no judgement!). It's about the commitment to show up--not the amount.
To select the ticket option that feels right for you, draw on the wisdom and example of Holly Poole-Kavana at Red Bird Botanicals. CV Harquail brought this framework to our attention. Holly created this guidance (below) which we cite with gratitude.
Consider choosing a lower ticket level if you:
are supporting children or have other dependents
have significant debt
have medical expenses not covered by insurance
receive public assistance
have immigration-related expenses
are an elder with limited financial support
are an unpaid community organizer
Consider choosing a higher ticket level if you:
Consider a higher ticket level if you:
own the home you live in
have investments, retirement accounts, or inherited money
travel recreationally
have access to family money and resources in times of need
work part time by choice
have a relatively high degree of earning power due to level of education (or gender and racial privilege, class background, physical ability, etc.) Even if you are not currently exercising your earning power, I ask you to recognize this as a choice.
Organizer of Disability 101: Introduction to the Disabled Community
LiisBeth media connects and convenes the global intersectional feminist business community. Entrepreneurial feminists are transforming business and leading some of the most powerful changes in our communities by building social justice into products, services and relationships.  In the process, they are building collective power to evolve capitalism and ensure an inclusive economy. 
You can find our magazine at www.liisbeth.com.  Sign up to our monthly newsletter today!