Description
A panel discussion to address coverage of disability in news media as part of the third annual ReelAbilities Toronto Film Festival (RAFFTO).

This is an opportunity to explore how disability is covered and represented and how journalists can access different narratives and lenses on disability and Deaf stories.
Our Moderator: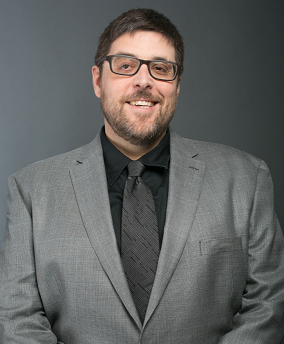 Chris O'Brien, Accessibility Officer, Accessible Media Inc.
Chris is the Accessibility Officer for Accessible Media Inc (AMI), a national not-for-profit broadcaster in Canada. In addition, Chris is the Chair of the Described Video Best Practices Committee in Canada (DVBP), W3C Advisory Committee representative, W3C WAI Education and Outreach Working Group participant, member of the Federal Communications Commission (FCC) Disability Advisory Committee (DAC) Video Programming subcommittee, as well as member of the Mohawk College Program Advisory Committee (PAC).
Our Panelists: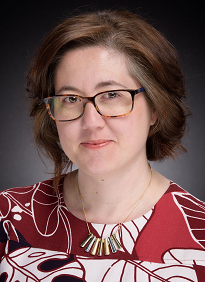 Dr. Keren Henderson, Assistant Professor, Broadcast and Digital Journalism, S.I. Newhouse School of Public Communications, Syracuse University
Keren Henderson, PhD, is a former local television news producer and current assistant professor of Broadcast and Digital Journalism at the S.I. Newhouse School of Public Communications at Syracuse University. Dr. Henderson's research interests include broadcast news storytelling and the relationship between the art and the business of making news. Henderson grew up in Toronto and now lives in Syracuse, NY with her husband and their two children.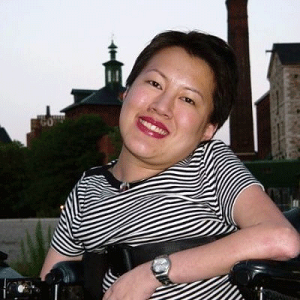 Ing Wong-Ward, Associate Director, Centre for Independent Living Toronto, Advisory Council, Ryerson School of Journalism, Former Producer – CBC Metro Morning
Ing Wong-Ward is the Associate Director for the Centre for Independent Living in Toronto (CILT), a resource information and referral community agency run by people with disabilities for people with disabilities to achieve social and economic equality.
Ing worked as a broadcaster for CBC Radio and Television for 22 years. She began her career shortly after graduating from Ryerson University's Journalism program as a clerk in CBC Human Resources' staffing unit. In short time, she did land a job in journalism. as a producer-trainee with the program "The Disability Network". There, she learned to host, report and produce. Ing was also active in her union, The Canadian Media Guild. She was former chair of the Human Rights Committee and was the inaugural Member, Human Rights and Equity with the CWA/SCA Canada, the Media Guild's parent union.
Ing considers herself a committed urbanite and spends her free time exploring the city's cultural and culinary scene with her husband and daughter.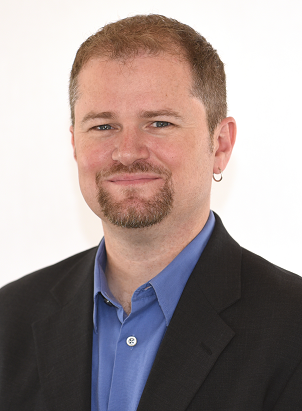 David Perry, Historian and Freelance Journalist, focusing on disability rights, culture, and news.
David M. Perry is a columnist for Pacific Standard Magazine, a historian, and father of a boy with Down syndrome. He's a former tenured professor at Dominican University in Chicago, but now is senior academic advisor to the History Department at the University of Minnesota. His journalism has appeared at CNN, The New York Times, The Atlantic, The Guardian, The Washington Post, The Nation, The Los Angeles Times, Rolling Stone, the Chronicle of Higher Education, and many other outlets. He's working on a book on state violence and disability for Beacon Press, called The Cult of Compliance.
--
We are pleased to provide a live-stream to this event for those who are unable to join us in Toronto:
https://ryecast.ryerson.ca/64/Live/1778.aspx.
--
This panel is co-presented by ReelAbilities Toronto Film Festival, Ryerson University School of Journalism, and Access Ryerson.
This event will be supported by CART Services