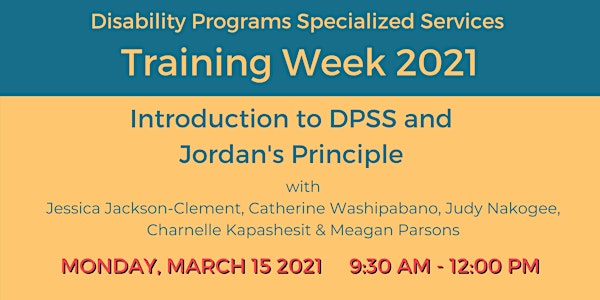 Disability Programs Specialized Services and Jordan's Principle
Disability Programs Specialized Services & Jordan's Principle Team
About this event
Come join us to meet the DPSS regional team, we will talk about our mandate, our role with the communities and introduce our team members.
We will also have a summary of what Jordan's Principle is, who it helps, and how to apply. It will explain the role of the PPRO, provide you with a step-by-step process of applying as well as the explain the processing/ reimbursement once the application is approved.
Check out our website for more information!