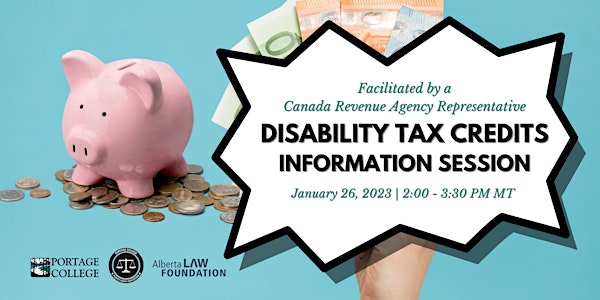 Disability Tax Credit (DTC)
THIS IS VIRTUAL INFORMATION SESSION
About this event
The disability tax credit (DTC) is a non-refundable tax credit that helps people with impairments, or their supporting family member, reduce the amount of income tax they may have to pay. If you have a severe and prolonged impairment, you may apply for the credit. If you are approved, you may claim the credit at tax time. By reducing the amount of income tax you may have to pay, the DTC aims to offset some of the extra costs related to the impairment.
A representative from the Canada Revenue Agency will share information on:
What is the DTC: Disability tax credit (DTC)
Understand the DTC and how it helps people
Eligibility, Application, Claiming the deduction, and the
DTC as a gateway to other government programs
Contact shelley.jackson@portagecollege.ca should you need help accessing the session.
Sign up for our newsletter for notifications of upcoming free webinars.