DISC Behavioral Studies - Level 1 Train-The-Trainer Certification, in London, ON

Wednesday, December 4, 2019 at 8:00 AM

-

Thursday, December 5, 2019 at 5:00 PM (EST)
Event Details
DISC Behavioral Studies - Level 1 Train-The-Trainer Certification Program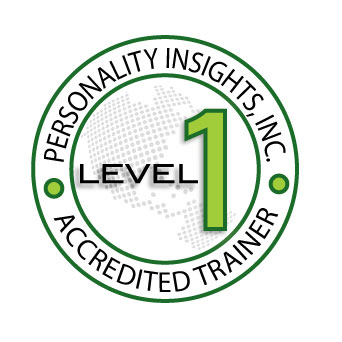 Why you should be in the room for this program
Have you ever found yourself in any of these situations:
Frustrated with people at work or at home?

Wondering what people around you are thinking? or

Scratching you head in confusion about the way people around you behave?
Chances are your answer to at least one of these questions is yes. Humans are described as "individuals" for a reason. We're all wired in different ways. So, it's not surprising that we behave in different ways. Figuring out what makes others tick can be challenging. Figuring out what makes you tick can be equally difficult.


What if you could use a human GPS as a guide to connect with and build relationships with others — by design rather than chance? What if you could gain insights into your own behavior and then modify it to get along better in different situations? Wouldn't life be better and easier? If, the answer to any of these questions is yes, the unique DISC Behavioral Studies - Level 1 Train-The-Trainer Cerification Program is for you.


This unique program will give you the tools and insights you need to deal with others effectively and to heighten your own self-awareness. In the space of two days, you'll learn how to:

Cut to the core of human actions and interactions and draw conclusions

Use your conclusions to gain true understanding and

Build on understanding to achieve positive, productive COMMUNICATION.


Equip yourself for success in all of your relationships
You'll start your DISC training by learning why people often behave the way they do. Then, you'll learn how to apply key behavioral insights to understand and deal with human behavior. The final result? You'll walk away equipped to make a positive impact on your relationships, whether they are professional or personal.


During Level 1, you'll cover the DISC Model of Human Behavior. This framework is based on the work of William Marston, a psychologist and inventor who developed DISC theory in the early 20th century. Marston argued that people largely behave in predictable patterns. He illustrated his theory with a chart that showed basic personality profiles divided among four quadrants. Today, people still rely on Marston's ideas to understand themselves as well as to analyze and respond to how others think, feel and act.


What will you get from this program?
At the end of the Level 1 program, you'll be equipped to:

Achieve better results in your personal and professional life 

Develop communications skills that will enhance your relationships

Apply proven practical tools

Enhance team dynamics and client relationships and

Administer and use a Discovery Report (an online personality test and/or assessment)
Plus, you'll qualify as a DISC Level 1 Accredited Trainer in association with Personality Insights. (See more information about this accreditation below.)


Who Should Attend?
Anyone who wants to become a more effective communicator in both their professional and professional lives. People who have attended in the past include project officers, project managers, team leaders, entrepreneurs, teachers, human resource managers, parents, trainers and coaches.


What will you take away?
This program is designed to empower and equip you to:

Achieve more effective communication

Improve your interactions

Fine tune your decision-making and 

Increase your understanding of your priorities, strengths and the strengths of others.
Both your business and personal relationships will benefit
At the end of the training, you'll be equipped to discover, experience and apply key behavioral insights into how and why people often behave the way they do. More specifically, you'll be able to:

Understand yourself and others at a deeper level

Get better results when interacting with family (teens and in-laws included) and friends

Experience fun and excitement in all of your relationships

Achieve greater peace and harmony at work and at home

Increase your business or professional clientele through greater connection and communication

Enhance team dynamics and client relationships

Learn how to administer and use a Discovery Report (an online personality test and/or assessment)

Build strong corporate team and business relationships

Build on your effectiveness as a team leader or manager


What will happen during the course?
This is a fast-paced, interactive program that combines instruction, practical exercises and in-depth discussions. However, the material you cover will be far from dry. You and your fellow participants can expect to combine serious learning with fun as you complete the course work.


Who will lead the program?
Your instructor is JJ Brun, a seasoned and Senior Master DISC Master Trainer who is also known as "The Retired Spy". To illustrate points, JJ draws on his background as a military intelligence operative who worked as a contact handler on a major peacemaking mission. Combining his unique application of the DISC Model of Human Behavior and his expertise in investigative interviewing techniques, JJ provides the keys to recognizing what certain behaviors indicate and how to interpret and respond to the information.


Are there any prerequisites?
Yes. You must be able to read, write and speak English. Plus, you must be 18 years old or older.


Cancellation Policy
Occasionally unforeseen events interrupt even the best-laid plans. If something happens that requires you to change your schedule, you may cancel your registration and sign up for a future training event. However, the following restrictions apply:

There is no refund for Early Bird Rate registrations

There is a charge of $597 for Regular Rate, Executive Rate and Refresher Rate registrations.
If you must cancel, please feel free to contact JJ to discuss the Cancellation Policy.


Follow-on Training
As you apply your DISC Behavioral Studies Training, you may develop even greater interest in understanding the implications and applications of the DISC Model of Human Behavior. If so, you will be eligible to attend the two-day Advanced Behavioral Studies Training Program. This course focuses on team building, leadership and conflict resolution.


Final words on this program's great value
Take advantage of this unique opportunity to discover, experience and apply behavioral insights to build positive, effective personal and professional relationships. The regular investiment tuition is $2,997.00. But, consider the positive impact of improving the way you relate and communicate with others on the job and in your personal life, and the value is PRICELESS!


Still have questions about the DISC Behavioral Studies - Level 1 Train-The-Trainer Certification Program? If so, contact JJ at 819-669-1272.

Cheers,
JJ
Winner of the World Class Speaker & Most Entertaining Speaker Award at the 2016 Montréal & Ottawa High Impact Speaker Showcase and the 2018 International Best Selling Author – Dream BIG & Be BOLD (Vol 4)
DHC Training Solutions
P.O. Box 12032
Gatineau, QC, J8T 0C3
Canada

www.DecodingHumanCapital.com  
hello@decodinghumancapital.com
+1.819.669.1272 Office
+1.613.290.3472 Mobile
Save This Event
When & Where

Courtyard London
864 Exeter Road
London, Ontario N6E 1L5
Canada

Wednesday, December 4, 2019 at 8:00 AM

-

Thursday, December 5, 2019 at 5:00 PM (EST)
Add to my calendar
Organizer
We help and assist business professionals to increase their bottom line by teaching them how to effectively decode and maximizing people's Human Capital - Making Sense of Your People Puzzle.
            ... COMMUNICATION SECRETS TO SELLING IDEAS AND GAINING BUY-IN ...