Description
The First Annual Game Discoverability Summit - Disco:MTL 2018!
Disco:MTL is the first summit in North America dedicated exclusively to discoverability and marketing for video games. In this day and age, having a good game is only half of the battle. Without an exceptional marketing campaign, your game can be lost amongst the thousands of other games just released.
We don't want that to happen, which is why Disco:MTL is bringing you a day of strategy driven talks from experts in the industry that will reinvigorate your marketing strategy, connect you with the streamers you need to know, and help your video game stand out from the crowd.
Your ticket includes access to two mixers with food and drinks provided, and a full day of sessions with international speakers with breakfast and lunch included.
Talks
To see the full talk descriptions, visit our website.
Keynote: Andrew Beegle, former Community Lead, Riot and PUBG
How to Make a Stream-Friendly Game Influencers Will Love - Erin Wayne and Zohaib Ali, Twitch
Advanced Reddit Tactics - Elyot Grant, Lunarch Studios
Frostpunk's Marketing Strategy: How To Survive Launching Survival Games - Patryk Grzeszczuk, 11 bit Studios
How a Free Demo Funded Our Game - Philomena Schwab, Stray Fawn Studio
The Joy of Email Marketing - Christopher Zukowski, Return to Adventure Mountain
Multiple Opportunities To Connect
The summit will take place over two days with multiple opportunities to connect with influencers and developers alike.
Friday, July 13th: Streamer Mixer
The day before the Summit we are hosting a streaming mixer from 6:30 to 9:30pm. We're giving developers a unique opportunity to connect with streamers in a fun and relaxed environment. Fun fact: We will be launching GamePlay Space's Twitch channel at this event! More detailed info to come.
If you are not able to attend the summit but would like to come to the opening mixer, please RSVP here.
Saturday July 14th: The Summit
Doors will open at 9am with coffee and snacks provided. The talks will take place from 10am to 5pm with lunch being provided to all attendees. To see the full agenda and talk descriptions, visit our website. The day will finish off with a cocktail at 6pm powered by Unity Technologies. Chat about your favourite parts of the summit with fellow attendees while you make use of the open bar!
Summit Location
We will be hosting the summit in our space located at:
GamePlay Space
1435 Rue Saint-Alexandre, Suite #140
Montréal (Quebec) Canada
H3A 2G4


If using the metro, take the Green Line to the Place Des Arts stop, rue Bleury exit.
>If using the bus, we are located near bus lines #15, #125, #24, #55, and #80

Stay In Touch
To keep up with the latest updates on Disco:MTL, follow us on Twitter, and follow the #discomtl2018 hashtag.


Note to all attendees: GamePlay Space reserves the right to record all the activities of the Summit and to distribute its content online or by any other means of distribution. GamePlay Space also reserves the right to take photographs and videos during the event and use them for promotional purposes. By entering the premises, you agree to be filmed, photographed or recorded. You also agree that all material collected by GamePlay Space will be used by GamePlay Space and its partners for promotional purposes throughout the world.
---
This summit is made possible via support from our sponsors: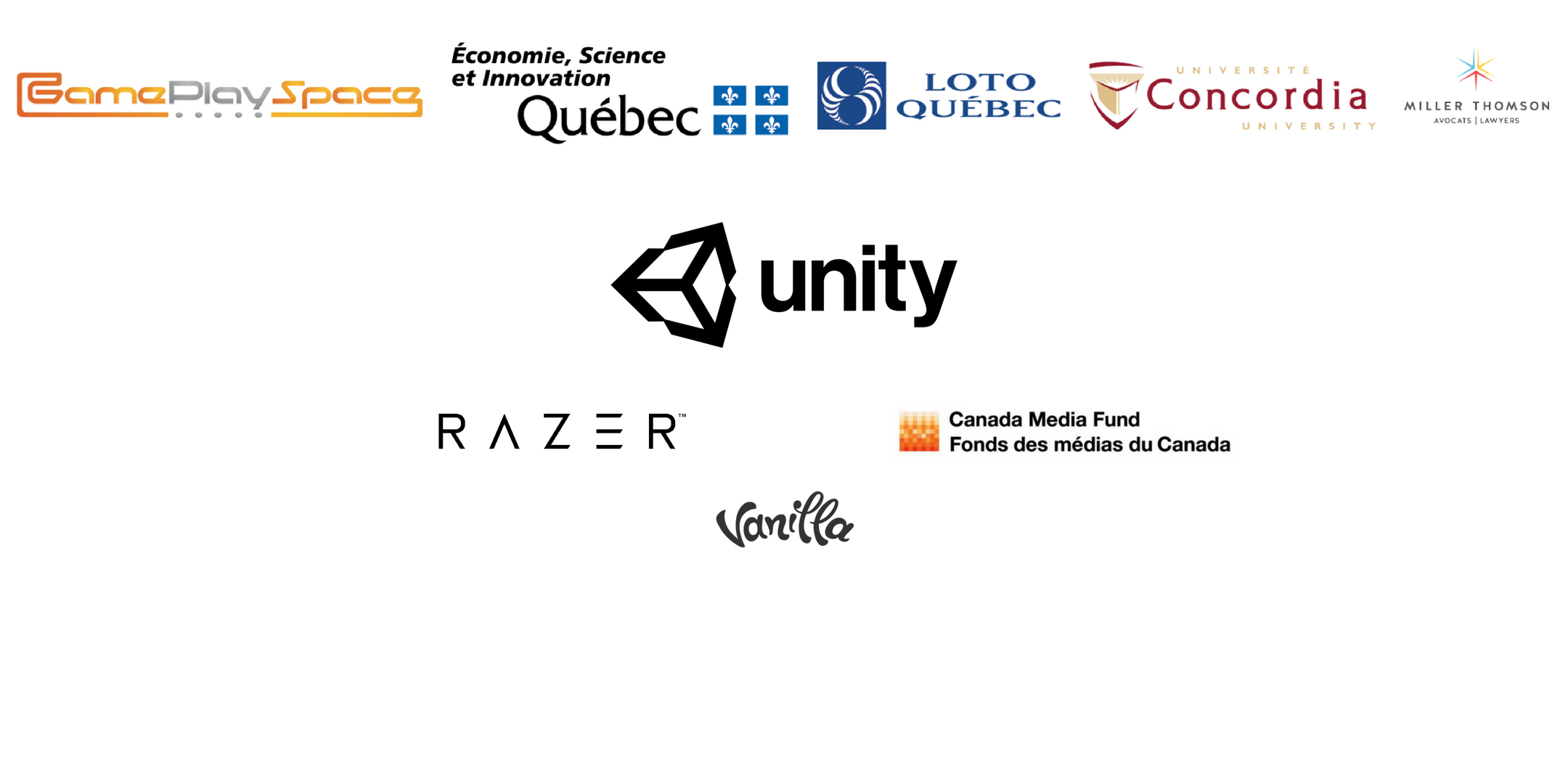 FAQs
How can I contact the organizer with any questions?
You can contact us at community@gameplayspace.com or reach out to us on Twitter.
What's the refund policy?
You have up until 7 days before the event to receive a refund.
Do I have to bring my printed ticket to the event?
No, but you must have your mobile ticket from Eventbrite.
Is my registration fee or ticket transferrable?
Tickets to the conference are NOT transferable as we operate a waiting list. Please register every attendee by name.
Tickets to the mixer are transferable.
If I have a ticket to the Discoverability Summit do I need to RSVP for the streamer mixer separately?
No, the Summit ticket includes entrance to the streamer mixer.
If I have RSVP'd for the streamer mixer can I get into the Discoverability Summit?
No. To attend the Discoverability Summit on July 14th you must purchase a ticket.
Can I know who else is going?


We do not provide information about our attendees.
Can I bring anyone else?


All attendees must have a ticket for the summit; you may not bring other people.