Description
Workshop #3 - Planning
Once you've validated your business idea, the next step in your entrepreneurship journey is to build a plan to bring your business idea to life. Learn how to use a popular business planning tool that leads you through nine key building blocks.
If you're just curious to learn more about entrepreneurship, or if you have an existing idea you're looking to develop, this session is for you.
Through this workshop you will:
• Learn how to strategically plan your business idea and business model
• Understand how to identify your market niche to turn your idea into profits
• Explore how to prepare a summary business plan on one page in just a few minutes
• Learn how the Summer Company program can help you plan and develop your business idea
• Have fun and meet like-minded people
Discover Entrepreneurship Series
Discover Entrepreneurship is a three-part workshop series designed to help you journey from idea to action plan. The series includes:
Ideation (Feb 27)
Planning (April 3)
It's not mandatory to attend all three, though entrepreneurial superpowers will more likely result if you do.
Attendees will also learn about Summer Company - a government-funded program for entrepreneurial youth (15-29) that offers free training, mentoring and an opportunity to receive a grant up to $3,000!
Discover Entrepreneurship is offered by a friendly group of organizations that support aspiring entrepreneurs like you - the Brampton Entrepreneur Centre, Halton Small Business Centre, Mississauga Business Enterprise Centre, and Sheridan Entrepreneurs.
---
Speaker Profiles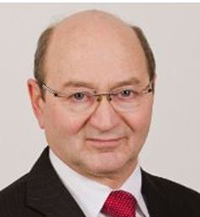 Vern Vautour is a Certified Management Consultant (CMC), a business coach, advisor and trainer, with over 30 years specializing in small business start-up and turnaround, and has worked with 1,000's of small businesses and self-employed persons including youth enterprise training programs. In 2000, he was awarded "Best Youth Entrepreneur Training Program in Canada".
Vern has extensive past experiences in senior management positions with Pizza Pizza, Mary Brown's Fried Chicken and Digital Attractions (a photo concession in Niagara Falls). Over the past years, he delivers small business training and coaching with the City of Mississauga's Mississauga Business Enterprise Centre and Miziwe Biik Aboriginal Employment and Training.
Professional Member Affiliations: Canadian Association of Management Consultants (CMC-Canada), International Coaching Federation (ICF), Greater Niagara Chamber of Commerce (GNCC), Canadian Sales Professional Association (CPSA).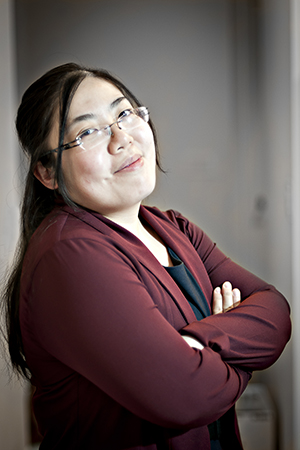 Vivian Tam is the Youth Entrepreneurship Program Coordinator at the City of Mississauga's Mississauga Business Enterprise Centre (MBEC).
Vivian is a graduate from the University of Guelph-Humber's Business Administration program and holds Honours Bachelor of Business Administration from the University of Guelph and a Diploma in Business Administration with a specialization in International Business from Humber College.
She has previously worked for the Town of Bracebridge's Muskoka Small Business Centre as Small Business Consultant helping businesses in rural areas. As the Youth Entrepreneurship Program Coordinator at MBEC and previously an entrepreneur of her own business, Vivian enjoys assisting and working with young people in the development of their business.
---
PLEASE NOTE:
This is a free event. Seats are limited. Register now to save your spot!
Snacks and drinks will be provided.
Paid parking is available on campus.
MEDIA CONSENT: Photographs and video recordings may be taken at this event. Your image may be used in printed and electronic publications for promotional and educational purposes, and may be made available to the media and other third parties, or published on the Internet. By registering for any of our events, you understand and acknowledge that your image may be taken and used at our discretion. If you have concerns about your image being used for these purposes, please speak to one of the organizers at the Registration Desk
---
Map to the Entrepreneurship Hub: