Description
Join Sheridan Entrepreneurs and Thoughtkite's Ian Gerald King for a guided tour of first steps in the entrepreneurship journey. This interactive workshop begins with learning common entrepreneurship terms and themes you'll encounter on your way. Discuss what it means to be entrepreneurial and debunk some of the myths surrounding this career path.
After a pizza break, you'll get a high-level walkthrough of the LaunchClearly methodology. Focus on how to critically listen to the market before thinking up potential solutions, and avoid the entrepreneur's sin of solution-centric thinking. We'll learn together how to absorb critical insights from the contexts in which problems occur.
Event Details

Date: Thursday July 20th, 2017
Time: 5-7:30PM
Location: Sheridan - Davis Campus, Room H103
About Ian Gerald King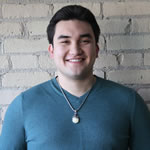 Ian is a venture growth specialist and web developer with an entrepreneurial focus on startups at the intersection of technology and education. A talented social analyst and skilled facilitator of new ventures, he is often commissioned for his expertise in principal roles of web design, operations management and business development to help bring concepts from ideation to execution by streamlining blueprints in early stages of product development. Past involvements include: Extreme Startups (turnaround), HIGHLINEvc (launch), BrainStation (launch), Optimity (turnaround), and Level Education (Toronto launch) among others.
About Sheridan Entrepreneurs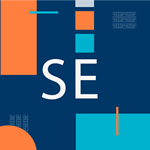 Sheridan Entrepreneurs supports aspiring entrepreneurs and changemakers to bring their ideas to life and make a positive impact on the world. We provide training, mentorship and support to access funding to people of all backgrounds in and around the Sheridan community. If you have an idea that addresses social issues, environmental challenges or economic opportunities, bring your curiosity and your courage and we'll help you make it happen.
Visit our website here.
PLEASE NOTE:
This is a free event. Seats are limited. Register now to save your spot!

Pizza will be provided.

Paid parking is available on campus.

MEDIA CONSENT: Photographs and video recordings may be taken at this event. Your image may be used in printed and electronic publications for promotional and educational purposes, and may be made available to the media and other third parties, or published on the Internet. By registering for any of our events, you understand and acknowledge that your image may be taken and used at our discretion. If you have concerns about your image being used for these purposes, please speak to one of the organizers at the Registration Desk.