Actions and Detail Panel
Discover The ONE Thing to Achieve Extraordinary Results
Thu, 8 December 2016, 5:30 PM – 6:30 PM EST
Description
The ONE Thing Learning Session is for those desirous of achieving extraordinary results. This session will highlight the benefits of dismissing distractions and focusing on the ONE Thing that stands between you and your big goals.
Based on The ONE Thing, Gary Keller's #1 Wall Street Journal bestseller featured on more than 190 bestseller lists, this session reveals the surprisingly simply truth behind extraordinary results. Keller's previous books have sold more than 1.3 million copies worldwide, and his company, Keller Williams Realty, has been the #1 real estate company in Austin for over 25 years. In addition, Keller Williams Realty earned the top spot on the 2015 Training Top 125.
By the end of the session you will be empowered to:
Dismiss LIES that come between you and your EXTRAORDINARY RESULTS
Focus on being productive
Build the habit of asking powerful questions
Achieve extraordinary results through time blocking
Drive extraordinary results through various goal setting techniques
The ONE Thing Learning Session will help you get extraordinary results in business and life.
---
PRESENTER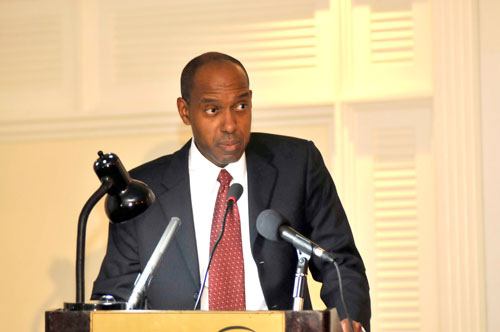 Lester K.A. Cox
Principal
Leaphart Coaching
Lester is an inspirational trainer and business coach. He spent almost 30 years at two of Canada's largest banks where he effectively served in leadership roles for just over 20 years. As an authentic leader, Lester has been successful in helping many of his team members and clients discover and invigorate their innate abilities through effective coaching.
Lester, a Fellow of the Institute of Canadian Bankers, has earned his undergraduate and graduate degrees from the University of North Texas. Completion of postgraduate studies at the Japan-America Institute of Management Science and qualification as a Certified Internal Auditor have solidified a rich and diverse foundation for Lester to draw on when facilitating training sessions.
Lester's in-depth training as a ONE Thing Certified Facilitator has provided another avenue for him to assist and inspire others to crack their life's code and reach their full potential.
Date and Time
Location
Business Advisory Centre Durham
3000 Garden Street, Suite 200
Whitby, Ontario L1R 2G6
Canada