Discover The Secrets of Ceremonial Cacao - FREE EVENT!
Is Cacao Calling to you???
About this event
Learn the story + Sacredness of this Reverent Plant Medicine.
Learn how to create your own Cacao Ceremony every morning.
Activate your High Heart + Raise Your Consciousness.
You're hearing about this Sacred plant and drink yet you're not sure what it is, how it works and what it can do for you.
Imagine you could have a Spiritual Guru in your home every day, communicating with you.
Imagine that Guru was there for you throughout the day, as you move around and do your thing.
Imagine that Guru was sharing with you so much higher understandings and expanding your awareness that you begin to raise your Consciousness faster than ever before. And this leads to new beliefs and new realities.
Join us as Judy Machado takes you on a journey of the history of Cacao, the Sacred lineage, the understanding of the Consciousness and supporting you in connecting with it through a daily Sacred morning ritual.
Here is the ZOOM link for this FREE event:
https://us02web.zoom.us/j/5737091125
_________________________________________________________
Visit www.goddesstemplecacao.com to learn more about Cacao.
Download a FREE Cacao Morning Ritual Calendar at www.goddesstemplecacao.com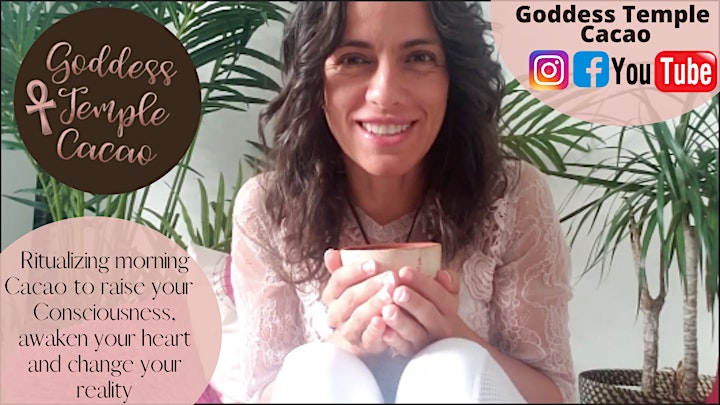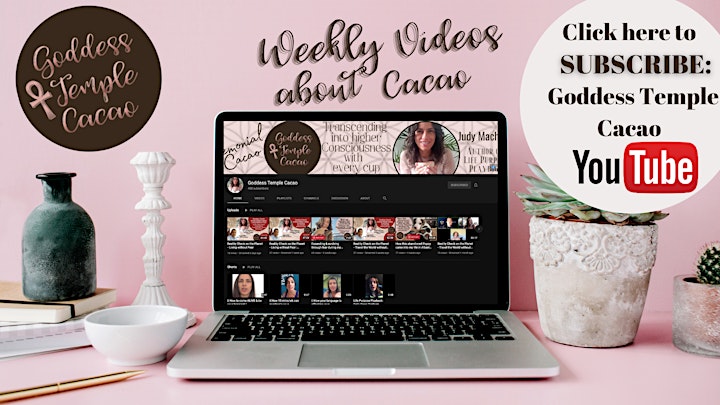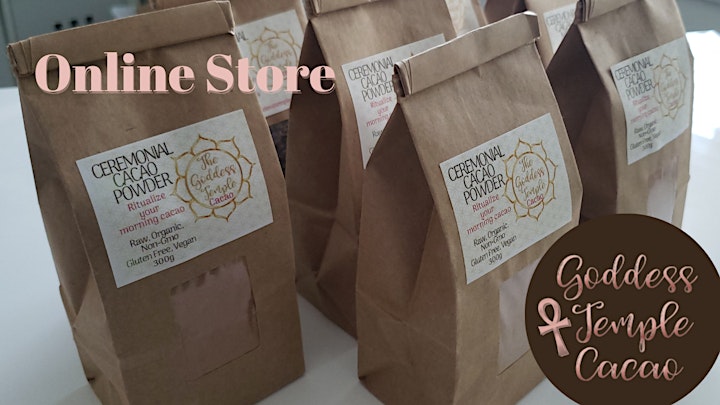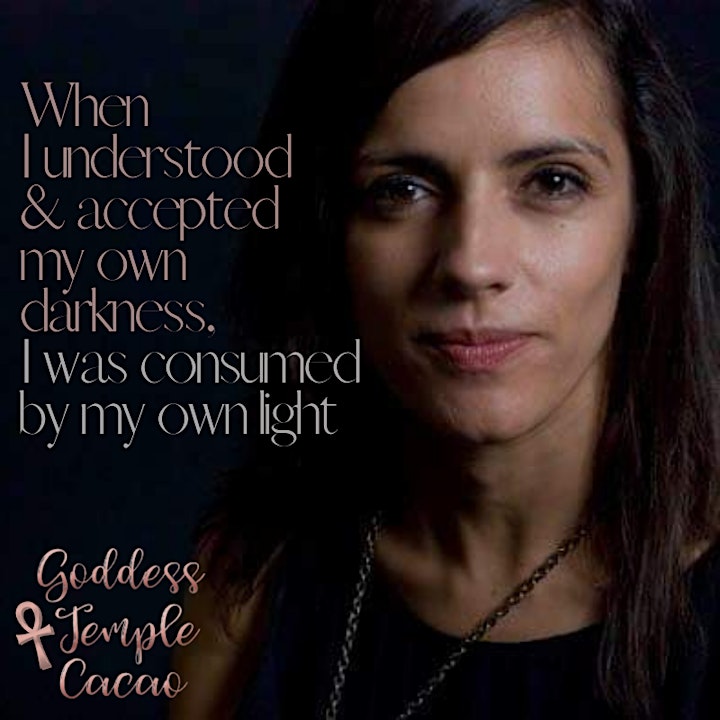 Organizer of Discover The Secrets of Ceremonial Cacao - FREE EVENT!
Supporting others to Love-themselves-into-life through daily ceremonial living of cacao + other sacred rituals.
Judy is the Creator of The Goddess Temple and the Author of Life Purpose Playbook and hosts online and in person Sacred circles to facilitate personal spiritual growth + greater impact of the collective consciousness