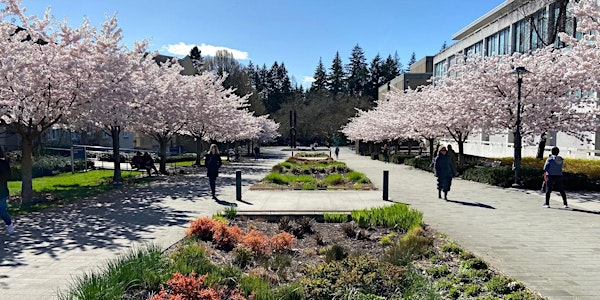 Discover UBC's campus landscape where Beaux Arts meets nature
Event Information
Location
UBC Aquatic Centre
6080 Student Union Boulevard
Vancouver, BC V6T 1Z1
Explore UBC's public realm with Landscape Architect Dean Gregory
About this event
*General Walk - limit of 40 people, masks not required*
Participants on this Jane's Walk will discover UBC's campus landscape, where Beaux Arts meets nature.
Walk Leader: For 13 years Dean Gregory has served as a landscape architect focused on planning, design, operation and maintenance of the UBC campus public realm. He has have been involved in any and everything you see in the campus landscape.
Starting place: Entrance to the UBC Aquatic Centre
How to recognize your walk leader(s): Dean will be holding a bright green umbrella
Accessibility Info: Busy sidewalks
Travel Tips: Take transit or cycle if possible. Parking is available and expensive.
Photo by : UBC Arts
Check out other Jane's Walks happening this year in Vancouver here.
Date and time
Location
UBC Aquatic Centre
6080 Student Union Boulevard
Vancouver, BC V6T 1Z1