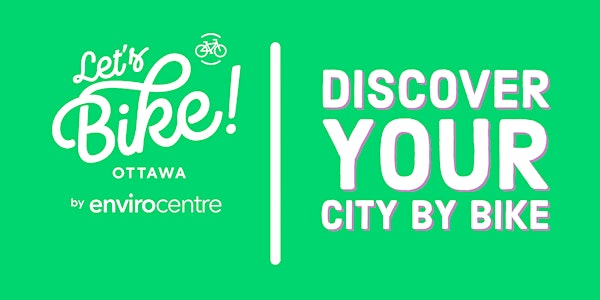 Discover Your City by Bike with the Ottawa Tool Library
Join the Ottawa Tool Library for Discover Your City by Bike - a virtual workshop presented by EnviroCentre's Let's Bike!
About this event
Discover some of the interesting destinations in Ottawa that are easily accessible by bicycle! Heritage sites, nature areas and public art are a few of the destinations that will be covered. Route planning resources will also be highlighted to help you plan your own adventure!
This workshop is intended for people of all ages and cycling abilities.
This workshop is brought to you by EnviroCentre in partnership with the City of Ottawa .