Description
DISCOVER YOUTHBUILD TOUR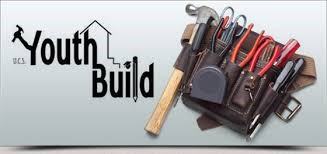 When: February 12 – 15, 2018
Where: Philadelphia PA & Boston MA
SCHEDULE
Feb 12: Arrive in Philadelphia PA
Feb 13: Meet staff & students @ YouthBuild Philadelphia Charter School and optional Philadelphia Flyers hockey game.
Feb 14: Meet with YouthBuild International and learn more about YouthBuild opportunities in Canada
Discover if YouthBuild can make a difference to your First Nation Youth?
Does your nation have a housing problem? Since 1994, YouthBuild programs have built over 33, 000 homes and other community assets. Come and witness how YouthBuilders are involved in improving housing in their neighbourhoods.
Do you have unemployed youth? YOUTHBUILD PROGRAMS HAVE WORKED WITH OVER 165,000 YOUTH IN 21 COUNTRIES. Come and meet inspiring youth aged 18 - 35 who are planning on becoming the leaders and inspiration of tomorrow.
Learn about YouthBuild International by visiting YouthBuild International . or watch this video.
For tour info, hotel and flight information email: toupin.innoveduca@gmail.com or ptwichell@youthbuild.org or call 1-204-583-8199.