DISCOVERING YOUR TRUE POTENTIAL THROUGH MINDFULNESS IN THE NEW YEAR

Thursday, 16 January 2020 from 4:45 PM to 7:00 PM (MST)
Event Details
DISCOVERING YOUR TRUE POTENTIAL THROUGH
MINDFULNESS IN THE NEW YEAR
"The only thing that is ultimately real about your journey is the step that you are taking at this moment. That's all there ever is." - Eckhart Tolle
Having heard about mindfulness, have you ever wondered how a daily mindfulness practice can impact your life? Why are answers to some questions so difficult to find? Why do we often repeat negative patterns of behaviour? Why is personal change and growth so difficult?
Be Kalm Mindfulness Co. events will inspire and empower you to harness your true potential and transform your life by encouraging you to reflect, ask questions and find answers within yourself and through the stories of others. They will provide an opportunity for meaningful self-reflection, discovery of practical solutions for everyday challenges and a path to connect with your authentic self using mindfulness. 
___________________________________________________________________________
ITINERARY
4:45PM-5:00PM   Doors Open
5:00PM-6:00PM 
Meditate/Introduction to Mindfulness

How To Approach Life As Observer

Understand How Thoughts & Emotions Trigger Negative Attitudes and Behaviours 

Unleash Inner Power
15 MINUTES BREAK 

6:00PM-7:00PM 
Reflect on Personal Experience

Power of Mindfulness

Reflect/Meditate
7:00PM-7:15PM  Make Connections
______________________________________________________________________________________________________
Farah Saad (Founder & CEO, Be Kalm Mindfulness Consulting Co.) 
After completing her Bachelors in Business Administration (BBA) from Simon Fraser University (SFU), she started her career at PepsiCo Beverages Canada in the accelerated Sales Management Program. After a successful career at Pepsi, Farah was recruited as Customer Business Development Manager at Maple Leaf Foods and was in charge of managing one of the largest corporate accounts for the Western Canada region.
 Farah knows firsthand the stress and high anxiety people feel on a daily basis. 
Like many others, Farah experienced a burnout and many unexpected absences which led to taking time off to travel the world in 2016. During this trip, Farah discovered Eastern wellness practices to cope with stress, anxiety and other mental health issues through a silent meditation retreat in Myanmar and training with spiritual healers in a temple in Bali, Indonesia. 
Upon her return, Farah founded Be Kalm Mindfulness Consulting, a mindfulness consulting agency that specializes in stress and anxiety management, integrating mindfulness in the workplace/daily life, and 1 on 1 coaching. BeKalm's core principles of Authenticity, Freedom, and Innovation guide Farah's work. 
Some of BeKalm Mindfulness Consulting past clients include: Work BC, CFIA, Boys & Girls Clubs of South Coast BC, Alexandra Neighbourhood House, Simon Fraser University, and SFU x Coast Capital Savings Venture Connections. 

Farah is passionate about living life whole-heartedly and embracing mindfulness daily.
 Note: Farah is looking forward to meeting you and request all participants to enter this journey respecting oneself and others, keeping conversations confidential and making a choice to disconnect from technology and instead, connect with oneself and others during the event. Thank You!
IN PARTNERSHIP WITH: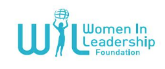 When & Where

ATB Financial Marda Loop
2140 34 Ave SW
Calgary, AB T2T 5P6
Canada

Thursday, 16 January 2020 from 4:45 PM to 7:00 PM (MST)
Add to my calendar
Organizer
Be Kalm is a mindfulness consulting agency that specialize in stress and anxiety management, integrating mindfulness in the workplace, and 1 on 1 coaching. Our core principles of Authenticity, Freedom, and Innovation guide us in working with Executives, Entrepreneurs, and Organizations to unleash their full potential. Be Kalm Event Series - an interactive and transformational events that empower you to harness your own power using mindfulness and guide you to release resistance.