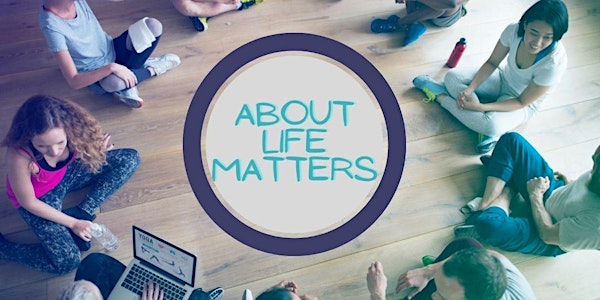 Multiple dates
Discussion Group: Wellness and Spiritual Conversations
"Let's Talk" Meetup of 2023.
Date and time
Mon, Apr 3, 2023 4:30 PM - Mon, Jun 26, 2023 5:30 PM PDT
About this event
Together, we are an "Ecosystem" that is vibrant and brimming with life. We're like a meadow with thousands of plants and organisms together with atmosphere, elements, heat and light and water contributing to each others life cycle individually and communally.
I've been feeling that there is so much insight, inspiration and creativity inside each of us that is waiting to be recognized and shared.
ANYONE is invited to share a poem, or song, a film clip or something that you are working on - maybe a book or art project or just an idea that you have been thinking about a lot lately. Take just a few minutes to share with the group what it means to you, and the rest of us will listen with curiosity, empathy and gratitude. Together, we will appreciate how your presence is making the meadow more alive and beautiful. Maybe your offering is something that has gone unnoticed for too long! Maybe your offering is something we thought was missing, but it is actually really there through YOU!
We'll use the zoom features of screen sharing and computer sound sharing, (or maybe you will sing a song Live!) and we might even do some break out rooms for further conversation.
How does this feel? If there are more shares than we can accommodate in our hour together, then we'll continue next month. No pressure at all for anyone to share. You are totally welcome just to enjoy the shares of others!
So, get your cafe or tea or fav beverage ready and 'Let's Talk…'
P.S. Here's how it will work. Send us a link or copy of your poem, song, video clip etc. to HeartComonos@gmail.com Then show up for the MeetUp on zoom and we'll handle the screen sharing or sound sharing part of your share on our end.