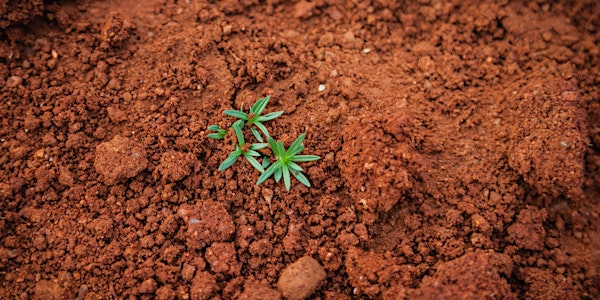 Dishing the Dirt on Soil Invertebrates and Sustainability
Join Stephanie Chute-Ibsen for a discussion of the relationship between soil invertebrates, ecosystem health, and land reclamation.
About this event
Our planet as we know it is changing. Natural resource exploration and extraction, agriculture, and other land uses are part of humanity's growing environmental footprint. Loss of critical habitat, decreasing biodiversity, and increasing natural disasters being only some of the environmental consequences.
There are two options when dealing with disturbed areas: we can leave it, or try and fix it using a process known as land reclamation. Land reclamation is the process of returning an affected area to a similar state as before it was disturbed. New research is showing that the diversity and composition of soil invertebrates are directly linked to ecosystem health, biodiversity, function, and stability. While rarely considered in reclamation, they may be an effective indicator of reclamation success.
Stephanie's research is part of a program to identify the most effective biophysical indicators of ecosystem biodiversity, resiliency, and land reclamation success. In addition to their work on soil invertebrates, Stephanie will teach you about soil, plants, and the science behind land reclamation. Our planet is being damaged, and this earth doctor's prescription is more creepy crawlers!
Speaker bio:
Stephanie likes to refer to themselves as the scientist that Edmonton built. Stephanie completed their undergraduate at MacEwan University before continuing on to the University of Alberta for graduate school. Stephanie is currently working on their PhD in Land Reclamation and Remediation, and they love fun facts! Like did you know that more than 90% of all living animal species are invertebrates? Join Stephanie on February 16th to learn more about these tiny critters that shape our planet.
This talk is part of the Sustainability Council Lecture Series. Hosted virtually by the Ualberta Sustainability Council, located on Treaty 6 territory in Edmonton, Alberta. During the academic year, the council hosts interdisciplinary scholars, professionals, and activists who engage with sustainability, climate change, and the environment.
This event is hosted on Zoom.
Photo by Paul Mocan on Unsplash