Description
Irish immigrants Thomas and Margaret Montgomery would probably have never have imagined that almost 200 years after opening the doors of Montgomery's Inn, their establishment would still stand as a cornerstone of the Etobicoke community. More than lodging for the many new immigrants travelling through the Village of Islington, Montgomery's Inn and farm served as a community hub where news and stories could be shared over a hot meal and open fire.
Today the tradition of people coming together to break bread at the Inn is as strong as it was in the mid-nineteenth century. The Inn is home to a weekly farmer's market, a youth volunteer culinary arts project and heritage education programming that keeps the spirit of culture and community alive through the unifying power of food. Montgomery's Inn invites you to taste and experience stories of the past and present by breaking breads from around the world made from local ingredients produced by Ontario Farmers. From the wood fired bread oven to the cast iron bake kettle, discover firsthand the recipes that conjure up a taste of home and heritage for the farmers, youth and staff of Montgomery's Inn.
This event includes admission to Gathering Around the Kitchen Table, an exhibition curated by Master of Museum Studies students Anja Hamilton, Erika Robertson, and Rachael Thiessen. Discover five unique stories of food and migration that look at negotiating a sense of belonging in the ever-changing city of Toronto. Community Room at Montgomery's Inn, April 1-30, 2017.
This event was produced in collaboration and in partnership with: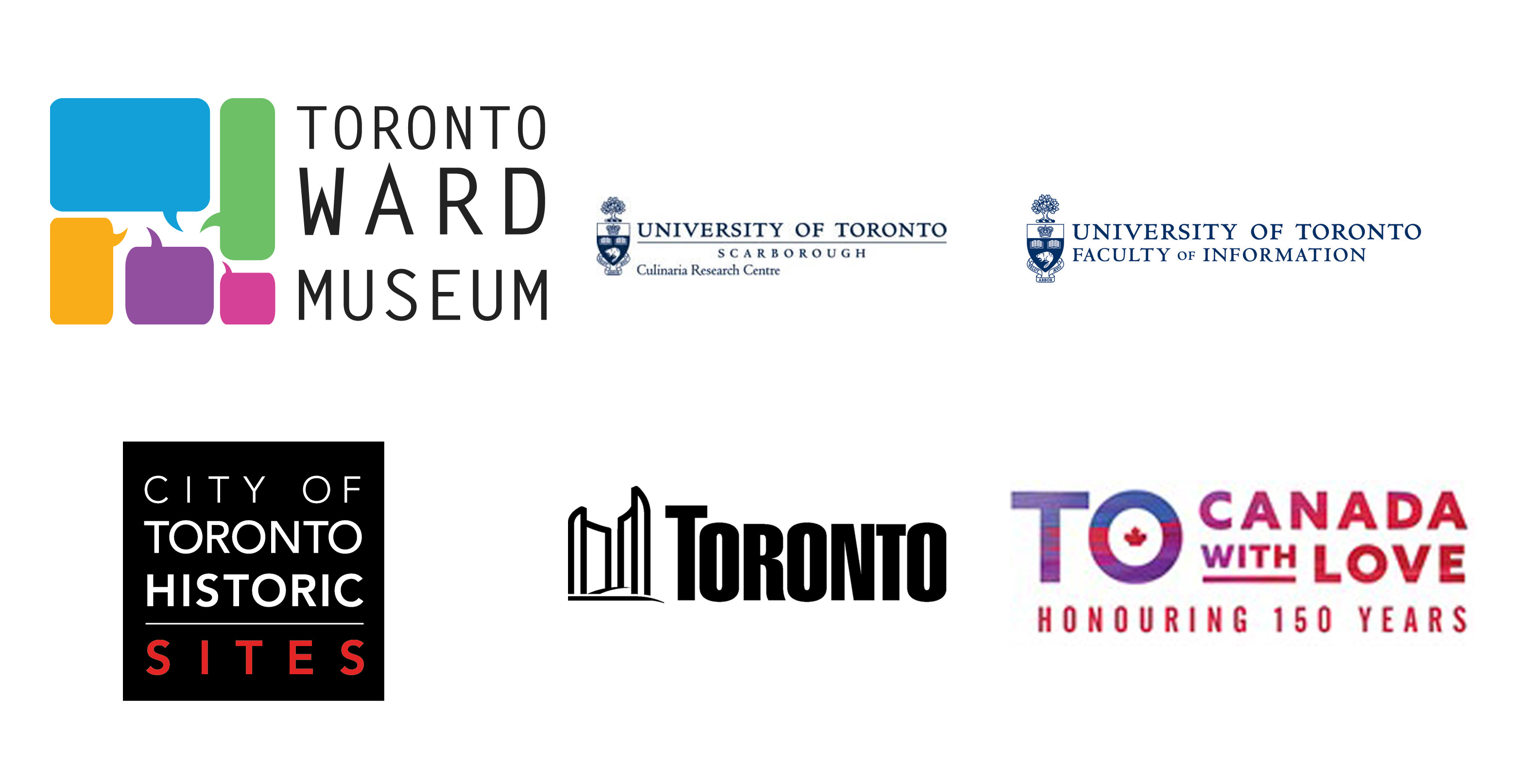 Organizer of Dishing Up Toronto: Breaking Bread
Through the life stories of migrants, the Toronto Ward Museum will engage the public in connecting Toronto's migration stories of the past to current day struggles in order to envision and shape a more just future for migrants. Focusing on personal narratives, the museum will inspire visitors to see themselves in these stories and will work to build bridges between individuals, communities and generations by reflecting on the common themes that have motivated migration to Toronto while recognizing how their lived experiences have and continue to shape the City. Further, the museum will inspire critical reflection and conversation around migration, citizenship and belonging in an age defined by global migration.