Join us for an open and honest discussion about living with PTSD, Operational Stress Injury, and challenges transitioning to civilian life.
About this event
Michael Terry is a 23-year veteran of the Canadian Armed Forces. He retired in 2018 due to complications arising from Post-Traumatic Stress Disorder and has been sharing his experiences with life after trauma and his journey to healing ever since. He called this initiative is called Dispatches Adventure Ride as a nod to his time as a dispatch rider (motorcycle messenger).
Dispatches Adventure Ride is the subject of a feature length documentary called The Messenger, which is being shot by Patrice Bériault in 2021 and 2022.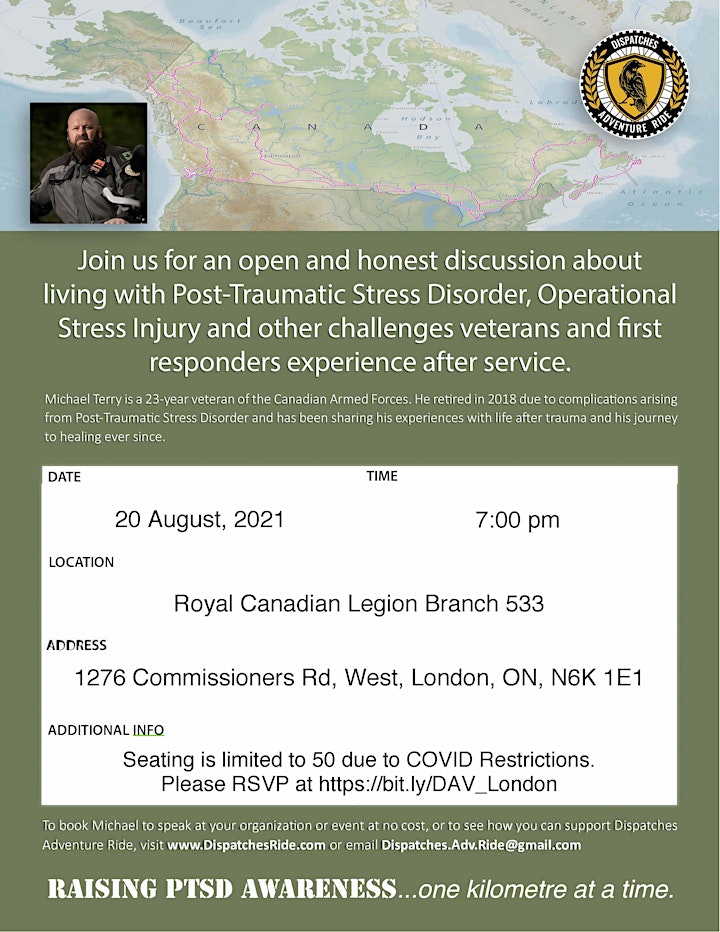 Organizer of Dispatches Adventure Ride Speaking Tour - London, ON