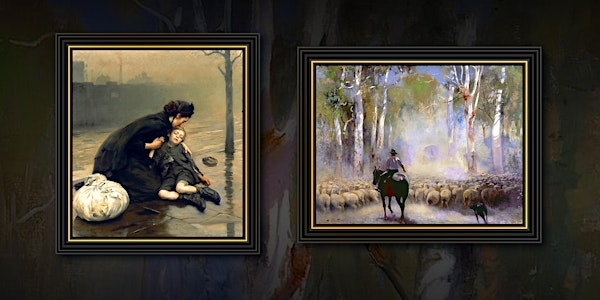 Displacement as Method: The World Turned Inside Out
Lorenzo Veracini will discuss how the settlement of 'empty lands' was used by nations throughout history to solve internal social tensions.
When and where
Location
SFU Vancouver Harbour Centre, Room 1400 515 West Hastings Street Vancouver, BC V6B 5K3 Canada
About this event
Displacement as Method: The World Turned Inside Out
presented by the Simon Fraser University Department of History
Thursday, January 30, 6:30PMSFU Vancouver - Harbour Centre Campus, HCC 1400515 W. Hastings Street
This event is free and open to the public. We hope to see you there!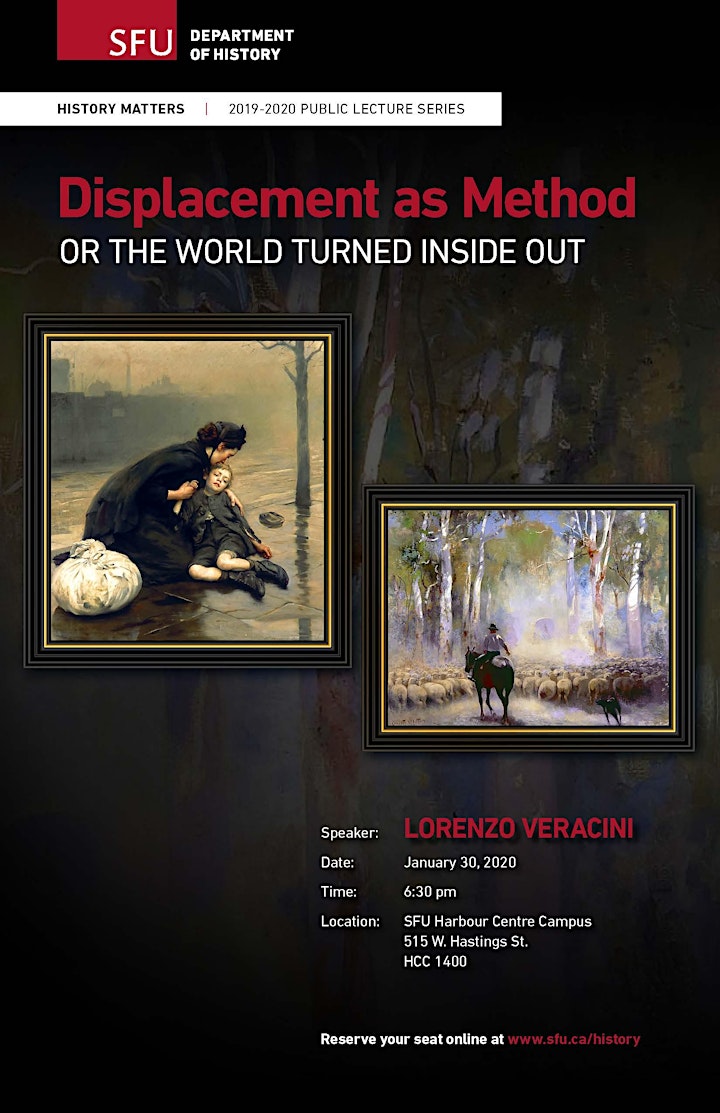 In this talk, noted author and historian Lorenzo Veracini will outline the global history of a particularly resilient political idea and tradition: Settler Colonialism. The settlement of communities in 'empty lands' somewhere else was recurrently proposed throughout modernity and in a remarkable variety of settings as a way to displace growing social tension. Building on a growing body of transnational and interdisciplinary research on settler colonialism as a specific mode of domination and on its political imaginaries, this talk will approach an autonomous, influential, coherent and currently relevant transnational political tradition. Those who advocated changing worlds rather than changing the world embraced displacement as method.
About Lorenzo Veracini:
Lorenzo Veracini is Associate Professor of History at Swinburne University of Technology, Melbourne. His research focuses on the comparative history of colonial systems and settler colonialism as a mode of domination. He has authored Israel and Settler Society (2006), Settler Colonialism: A Theoretical Overview (2010), and The Settler Colonial Present (2015). Lorenzo co-edited The Routledge Handbook of the History of Settler Colonialism (2016), manages the settler colonial studies blog, and is Founding Editor of Settler Colonial Studies.