Description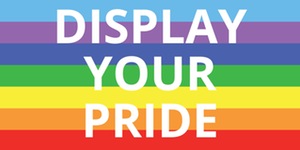 Join in the conversation and the celebrations with the entire U of T community on Thursday June 22nd, as we host our annual Display Your Pride across all three campuses! We're inviting you to show your creative flair and fabulous colours by decorating your office or student space in support of Pride. It's a great way to build awareness and create safer communities for LGBTQ communities across all three campuses.
Be sure to tweet your photos with the #DisplayYourPride #UofT hashtags and follow online. Ways to get involved can be anything from door decorating to dressing up, to creating a piece of artwork, to putting up colourful balloons or painting your face – anything goes!
While Displaying Your Pride, the UTSC Positive Space Committee will also be circulating from 1-4 PM on Thursday, June 22nd, 2017 with FREE ice cream treats!! Look for the cart coming your way!!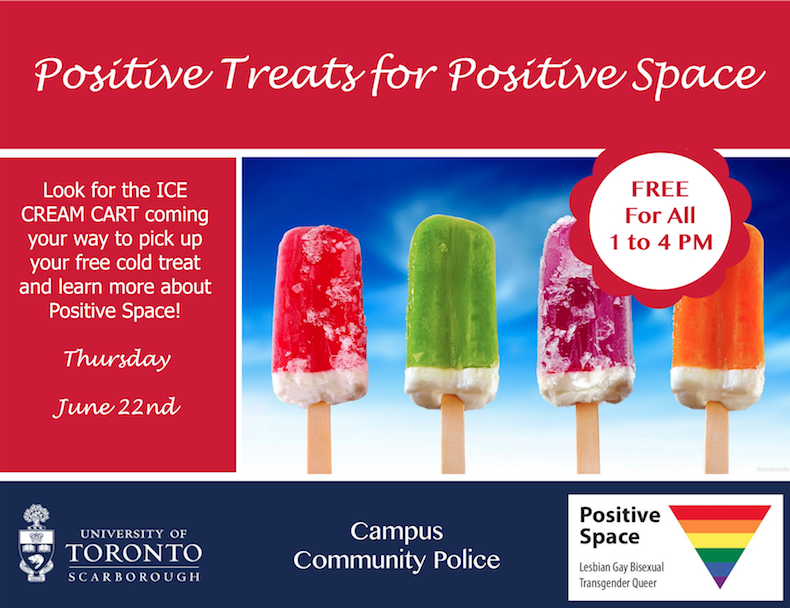 By registering your group or team, you can be assured that we will be coming by on Thursday between 1 and 4 to get a photo of you (and provide you with your free ice cream)!!
If you have any questions, please contact us at Positive@utsc.utoronto.ca.