Sales Have Ended
Ticket sales have ended
Thank your for your interest in DisruptHR Detroit! We are sold out at this time, but register on the wait list and you will be contacted if a ticket becomes available.
Sales Have Ended
Ticket sales have ended
Thank your for your interest in DisruptHR Detroit! We are sold out at this time, but register on the wait list and you will be contacted if a ticket becomes available.
Description
What is DisruptHR?
DISRUPT is an information exchange designed to energize, inform and empower people in the HR field.
Once in a while an event series is born that shakes things up, it makes you think differently, it leaves you inspired. That event is DisruptHR. It's a night of short, focused talks from professionals who want to share their ideas on how we can move our talent thinking forward.

12 speakers, 5 minutes each, and slides rotate every 15 seconds. Teach us something, but make it quick.
If you're an HR professional, a CEO, a technologist, a community leader – and you've got something to say about talent, culture or technology – Disrupt is the place. It's coming to Detroit on September 20, 2018!
Registration & Networking 5:30pm-6:00pm; DisruptHR event 6:00pm-8:00pm. Don't miss the After Party hosted by Lovasco on the 15th floor immediately following the DisruptHR event!

---
Speakers
We are excited to announce the following lineup of awesome speakers:
Becky Andree / @beckyandree — CEO of Vertical Leadership Consulting
"CODE RED! Leadership Development Has flatlined! But I Have a Defibrillator!"
Michelle Clark / @Mc_beWell — Executive Vice President, Benefit Wellness at HUB International
"The Power Of Purpose – Stop Sucking The Life Out Of Your People!
Danielle Crane — Chief Talent Officer at GreenPath Financial Wellness
"Nobody Smokes in Church"
Melissa Fairman / @MFairman216 — Sr. HR Manager at Mickey Thompson Tires & Wheels
"Make Work Suck Less!"
Kimika Garrett — Principal Consultant at Organizational Kimistry
"Planning With A Twist"
Cody Grant — Company Engagement Manager at Grand Circus
"The Dynamic Art of Job Descriptions"
Chris Groscurth / @CRGroscurth — Practice Area Lead at Slalom
"Hustle Smarter: Future-Ready Human Resources Leaders"
Kat Hoyer / @kat_hoyer — HR Manager/Life and Career Coach at Compose Coaching, LLC
"Stop Trying To Make Your Employees Happy"
Josh Schneider / @_joshschneider — Director at Millennial & Employee Engagement Institute
"The Tingly Feeling Compass"
Melanie Stern / @MelanieStern1 — Founder of Melanie Recruits
"Becoming Comfortable With Discomfort: Hiring For Culture Fit vs Culture Add"
Iris Ware / @Iris_Ware — Chief Learning Officer at City of Detroit – Office of Talent Development and Performance Management
"They Said We Couldn't Do It But We Did!"
Tina Marie Wohlfied / @TMWohlfield — Chief People Strategist at TIMAWO, LLC
"Don't Fear the Peacocks! Embracing Organizational Change Through Diversity"
---
FAQs
What are my parking options?
Attendees may park at the One Detroit Center (ODC) Garage at 200 Larned Street, Detroit. It is located between E. Congress St. and E. Larned St., just West of Randolph St., behind the Ally Detroit Center Building. There are entrances and exits on both E. Congress St. and E. Larned Street.
Once you pull a parking ticket, follow the signs for upper level parking on floors 2-7 (do not park in the lower level section). Take the elevator or stairs to the ground level. When you arrive at registration, you will receive a parking validation ticket. When you leave the garage, insert your ticket and then scan your validation under the red bar code scanner and the gate will open.
Otherwise, attendees may park at any nearby parking structure or lot, but they will be responsible for the cost of parking. Click here for alternate parking options.
Will there be drinks/food at the event?
Light appetizers will be served and attendees will receive a drink ticket. Additional drinks may be purchased at the cash bar.
What is the refund policy?
Attendees can receive a refund up to 7 days prior to the event (by September 13, 2018). No refunds will be given after this date. To obtain a refund, please email DisruptHRintheD@gmail.com.

How can I contact the organizer with any questions?
Questions may be directed to the DisruptHR planning team at DisruptHRintheD@gmail.com.

*By purchasing a ticket, attendees authorize their contact information to be provided to event sponsors
---
SPONSORS
---
HEADLINING SPONSOR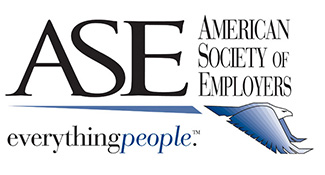 ---
VENUE SPONSOR

---
AFTER PARTY SPONSOR

---
FOOD & BEVERAGE SPONSOR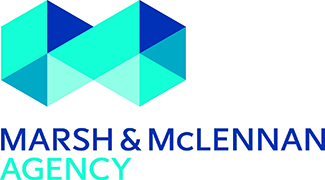 ---
GOLD SPONSORS

;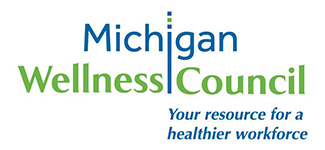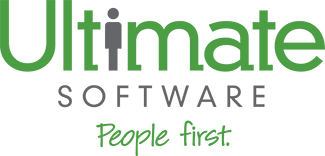 ---
SILVER SPONSORS