Distinguished Speakers On Campus Presentation by: Peter Tertzakian

Thursday, 27 February 2014 from 7:30 PM to 9:00 PM (MST)
Event Details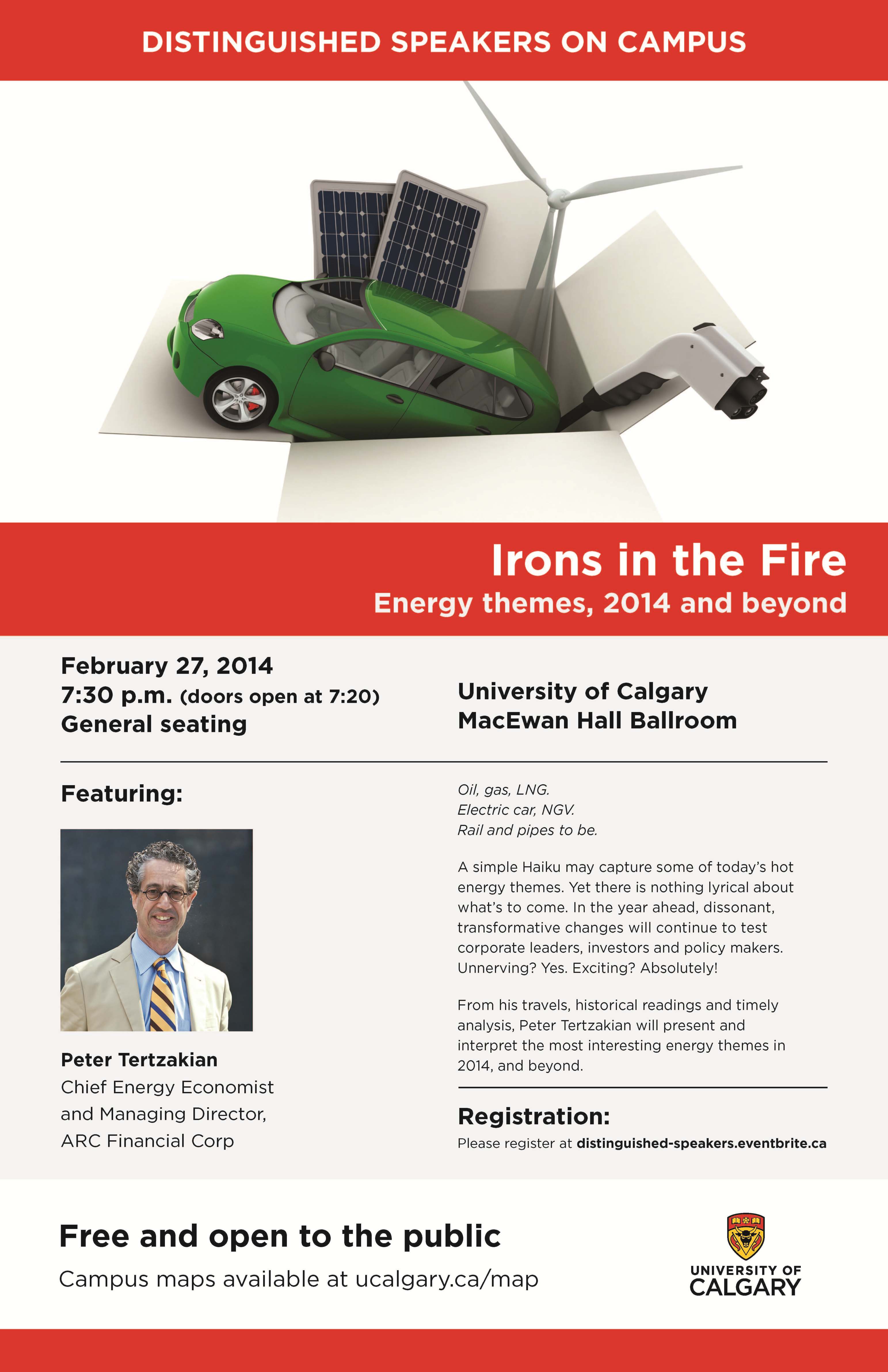 About Peter Tertzakian
Peter Tertzakian is Chief Energy Economist and Managing Director at ARC Financial Corp., Canada's leading energy focused private equity firm.
An accomplished author, Peter's two best-selling books, A Thousand Barrels a Second (McGraw-Hill, NY 2005) and The End of Energy Obesity (John Wiley & Sons, NY 2009) provide insight into the dynamic world of energy transitions through a thoughtful and highly readable examination of economic, environmental and geopolitical pressures. His books have been translated into several languages including, Chinese, Japanese and Arabic. A sought after public speaker, he publishes ARC Energy Charts, a weekly journal of real-time business indicators, and posts a weekly column for Canada's National Newspaper, The Globe and Mail.
Peter began his career as a geophysicist in 1982, and then moved from oil and gas to the financial sector in 1990. An amateur collector of energy antiques and antiquarian books, Peter's passion is studying how society evolves its energy use, and applying the lessons of the past into today's strategic business issues. His collective knowledge and experience in geophysics, innovation, history and economics allows him to give audiences thought provoking insights into today's pressing energy issues.
Peter has an undergraduate degree in Geophysics, from the University of Alberta, a graduate degree in Economics from the University of Southhampton, UK and a master of Science in Management of Technology from the Sloan School of Management at MIT. In addition to his principal role at ARC Financial, he is an Adjunct Professor at the University of Calgary and has lectured at many leading universities around the world
When & Where

University of Calgary, MacEwan Hall Ballroom (3rd Floor) MacEwan Student Centre
2500 University Drive N.W.
Calgary, AB T2N 4V8
Canada

Thursday, 27 February 2014 from 7:30 PM to 9:00 PM (MST)
Add to my calendar