Description

* Please note that this event is exclusively for PHC Medical Staff and affliated guests*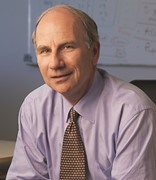 "Why is Innovation so important for a healthy BC?"
Join colleagues over breakfast for a cutting-edge discussion with Alan Winter, Innovation Commissioner. Dr. Alan Winter is British Columbia's first Innovation Commissioner. Dr. Winter has wide experience at senior levels in the technology sector and in government, including such roles as the President and CEO of Genome BC from 2001 to 2016, the founding President and CEO of the New Media Innovation Centre in Vancouver, the President of the ComDev Space Group in Ontario, and the President and CEO of MPR Teltech Ltd. in Vancouver. During his tenure as CEO, six companies were spun out of MPR, including PMC-Sierra and Sierra Wireless.
Alan Winter is currently a director of the Victoria Hospitals Foundation, Ontario Genomics and Geoscience BC, an adjunct professor at UVic's Gustavson School of Business, and a member of UBC's Research and Innovation Council. In 2007, Dr Winter received a Leadership Award from LifeSciences BC, and in 2017 he received the Don Rix Award for Lifetime Achievement. He has served as a director of over 30 organizations, including the Providence Healthcare Research Institute, BC Business Council, and Alberta Innovates.
Dr. Winter is a Fellow of the Canadian Academy of Engineering (FCAE) and a Fellow of the American Association for the Advancement of Science (FAAAS). He is also a Fellow of the Canadian Astronautics and Space Institute (FCASI) and received their inaugural Alouette team Award. Dr. Winter received his Ph.D. from Queen's University, Kingston and was recognized by the Queen's alumni Legacy of Achievement.