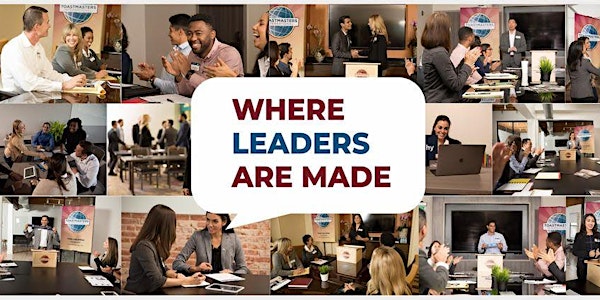 District 86 Toastmasters Leadership Institute (TLI), Round 2, Nov 19
Toastmasters Round 2 Virtual TLI, Nov 19. Club officers train for their incoming roles.
About this event
Members deserve to be in a thriving club and have a rich Toastmasters experience. As a club officer, you play a key role in helping to create this. Attend this virtual live training event and bring all your club officers; it's a great learning opportunity and gives credit toward the Distinguished Club Program.
Toastmasters Leadership Institute (TLI) is a training event that happens twice in a program year. Knowledge, tools, and resources are shared to help you provide excellent service to members. TLI includes Club Officer Training (COT), guest speakers and workshop electives. District 86 encourages all club officers to attend to get the most benefit from your role. Trained club officers are the best predictor of a club's success, and teamwork makes the dream work!
When you attend Club Officer Training Round 2, you will:
· Learn about Toastmasters International best practices, tools, and resources to support you and your club members
· Learn from seasoned Toastmasters what worked for them in their roles, and share experiences and solutions that worked for you
· Earn a Distinguished Club Goal when your club has a minimum of 4 Club Officers attend TLI/Club Officer Training in Rounds 1 and 2.
If you hold more than one Club Officer role, you need to attend training for each role held.
Agenda
8:30 am sign in/ club officers rename to their club officer role and club (i.e. SAA-Jan Smith, Club name); 9 am Opening remarks and role breakout rooms (all club roles); 10:15 am Keynote speaker; 11:20 am Educational workshops; 12 pm Guest speaker;12:40 pm, role breakout rooms (all club roles);1:45 pm Close. A full agenda will be posted soon.