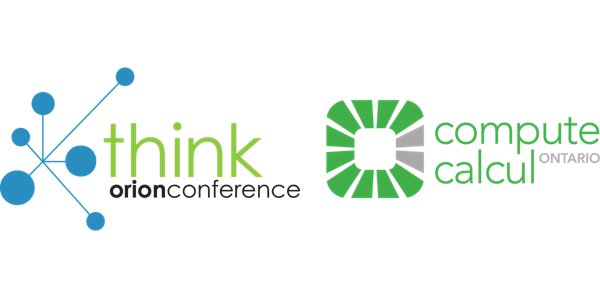 diTHINK: Joint Conference between ORION and Compute Ontario
When and where
Location
Chestnut Residence and Conference Centre 89 Chestnut St, 2nd and 3rd floor Toronto, ON M5G 1R1 Canada
Description
#diTHINK2016
Join us on Thursday May 26, 2016 to meet Ontario's movers and shakers who are boldly implementing inspired ideas and find out how you can better champion innovation in your organization. This year, Compute Ontario and ORION partner to bring you a joint conference, which combines Compute Ontario Research Day 2016 (CORD2016) and the ORION THINK Conference, into one day at diTHINK.
Theme: diTHINK
What kind of digital infrastructure can support Ontario's collective innovation efforts? One that is not only robust enough for today's research and data-intensive projects, but one that is built to last for the future growth of Ontario's knowledge economy. Whether it's connecting a research lab, resource library, or school board, it is undeniable that we need sustainable infrastructure to keep developing Ontario as a world-class hub of innovation.
This year's theme — diTHINK — embodies the key elements of what it takes to build digital infrastructure.
diTHINK is about digital independence, empowering the digital individual, and developing democratized innovation for the future growth of Ontario's knowledge economy. Hear from keynotes and actively learn from one of the best examples -- your peers -- on how to better participate and contribute as a digital citizen in the 21st century.
Register for diTHINK to be part of the conversation.
Sponsors
New sponsorship packages available!
To learn more, please contact Cathy Bogaart at cathy.bogaart@orion.on.ca
Leadership Awards
At diTHINK, join us in awarding the 2016 Leadership Award winners, who have demonstrated leadership that advances Ontario's research, education and/or innovation landscape. Projects from these exceptional individuals demonstrate positive impact on their classroom, institution, and/or community through an innovative solution.
Group rates available!
We know that innovation can be powerfully sparked when we put our heads together. That's why we're offering new group rates. Round up a group of three of more and come to diTHINK together, enjoying 50% off regular price, per person. Contact us to learn more.
---
Terms and Conditions
By registering, you consent to sharing your registration information with third parties.
Only one (1) promo code may be redeemed per user or party, in the case of group rates. Promo codes cannot be used in combination with other codes or offers. Organizers have the right to adjust registration accordingly.