Description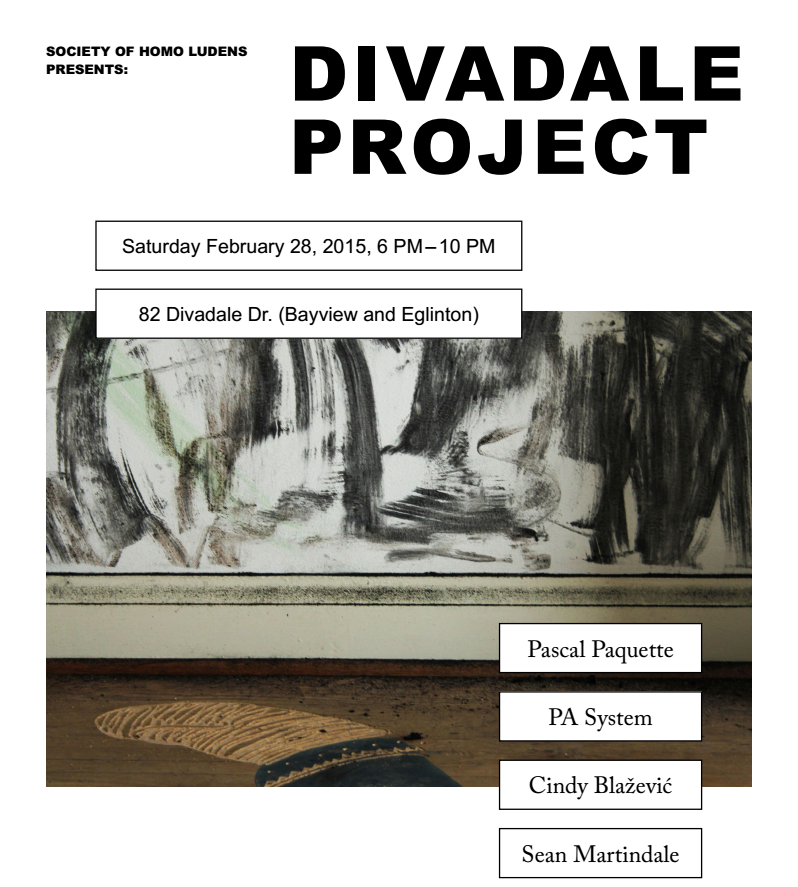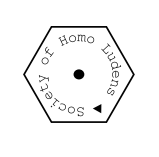 Space Series is a roving gallery that occupies spaces in their moment of transformation. It provides a platform for artists and architects to reimagine, augment, twist and manipulate the existing spaces to build and express their creative impulses. In its third edition, Divadale Project is taking place in a suburban house near Bayview and Eglinton.

In the third edition of SpaceSeries Divadale Project is an art event that is taking over a destitute property before its demolition. It is a terrain vague that is given a new definition by the concentration of works created by artists who are recognized for their sharp and witty expressions. Sean Martindale, Pascal Paquette, Cindy Blazevic and PA System, each represent, make and narrate slices of Toronto's urban landscape in form of graffiti, murals, sculpture and photography. They are individuals who are literally and conceptually painting and making the visual iconography of Toronto's urban culture, but they are also emblematic of the cultural renaissance that the city is going through as its massive army of condos grow in numbers and heights. In Divadale Project they have treated the house no different than found surfaces of the city they usually work with and took advantage of every possible architectural element as a blank canvas.
The vivid and energetic expressions of works created inside the abandoned site of 82 Divadale were created over a four months period and in an ad-hoc model. Some are inspired by real life events, others are spontaneous reaction to the space or the narration of personal histories. In the spirit of urban exploration, we are inviting everyone to a night of trespassing at 82 Divadale Drive on February 28th, 2015 from 6 p.m to 10 p.m to experience a piece of suburban Toronto unleashed.
Dress warm, bring a headlight and your sense of curiosity.
Soulful tunes by DJ Diana: http://www.mixcloud.com/saturnalias/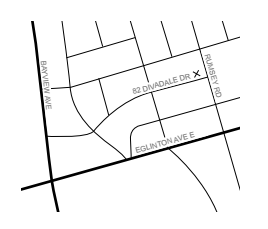 Sean Martindale is an internationally recognized interdisciplinary artist and designer currently based in Toronto, Canada. His interventions activate public and semi-public spaces to encourage engagement, often focused on ecological and social issues. His playful works question and suggest alternate possibilities for existing spaces, infrastructures and materials found in the urban environment. Frequently, Martindale uses salvaged goods and live plants in unexpected ways that prompt conversations and interaction.
Pascal Paquette produces site-specific works using painting, design, street art, graffiti and photography. His art has been exhibited, commissioned and published internationally and locally, notably at the Museum of Contemporary Canadian Art (MOCCA) and at the Art Gallery of Ontario (AGO). He lives in Toronto, Canada.
PA System (PATRICK THOMPSON + ALEXA HATANAKA)
PA System weaves, prints, and paints. PA System travels the world and reimagines public spaces with colour. PA System is nomadic and keeps one storage locker of baleen, canvas stretchers, and Japanese dishes.
Visual artist Cindy Blažević uses photography and photographic processes to document shifting social and political landscapes, exploring themes of identity, authority, and access. Blending oral history with visual expression and employing collaborative and participative processes are key to her practice. She has exhibited both in Canada and Europe and has received numerous grants for her art collections and projects.
Society of Homo Ludens (SoHL), an experimental studio that practices place-making through various methods including psychogeographic walks, narrative environments, play and storytelling. SpaceSeries is a product of the studio and a roving gallery that occupies spaces in their moment of transformation. It provides a platform for artists to explore spatial possibilities and qualities of their work. SoHL's works involve and encourage presence and active engagement of the audience with their surroundings and other people, with an ambition to enhance and lift the culture of collective-making in the urban built environment. The studio is co-founded by Gelareh Saadatpajouh and Talayeh Hamidya and they have created, collaborated with and exhibited work in Toronto for the past few years with Luff Art+Dialogue, Gladstone Hotel, Museum of Contemporary Canadian Art, University of Waterloo, Ontario College of Art and Design and other cultural institutions.
Instagram: @SOCIETYOFHOMOLUDENS
societyofhomoludens.com