DIVE IN | Top 5 Things Every Startup CEO Should Know About Marketing

Monday, 29 January 2018 from 12:00 PM to 1:30 PM (PST)
Event Details
Dive In | Top 5 Things Every Startup CEO Should Know About Marketing
As you launch and grow your company, marketing can seem like something to leave for later – maybe after you've got that first customer up and running.  It may also seem like a black hole of Facebook ads, tradeshows, and public relations to pour your money into.  
In this session we'll cover the critical aspects of marketing for Startups and how marketing (including marketing strategy, positioning, competitive analysis, and what everyone equates with marketing – communications, including websites, content, digital marketing, events and PR) contributes to building your business. We'll look at when and how to build your marketing team and how to plan marketing investment. We'll narrow it down to key company milestones and the top things you need to do at each one. 
Lunch will be served at 12pm. 
Moderator: 
Virginia Balcom,  VentureLabs EIR 
Speakers: 
Lori Aizer Bryenton, Halo Strategic Marketing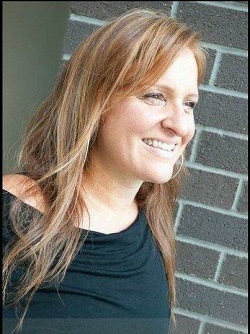 Lori Aizer Bryenton is a strategic marketing professional who has spent over 25 years in leadership roles driving global channel marketing strategies and communications across the telecom, software, and renewable energy sectors. Having spent the majority of her time in high tech, Lori has significant expertise in the B2B sector, developing go-to-market strategic plans for small and mid-size technology companies, with unique experience working with distributor, reseller and OEM channels.
Lori began her technology career in 1997 in wireless for Microcell Solutions. From 2000-2005, she led numerous marketing leadership roles at Business Objects (formerly Crystal Decisions, Seagate Software), including leading the channel marketing organization and launching the SMB & developer marketing segments. She then moved to the clean tech sector in 2005, working for Xantrex Technology Inc., leading their marketing organization. In 2007 - 2013, Lori branched out on her own, launching Halo Strategic Marketing where she worked with some of the top tech firms in Canada. She then returned to the corporate world of marketing taking a role as WW VP of Marketing for FINCAD, a leading FinTech company, where she successfully rebuilt and transformed the marketing organization into an enterprise-focused modern marketing team. Lori left FINCAD in 2017 to return to consulting, and today, works with many local accelerators to provide advisory and mentoring services to technology start-ups. 
Dave Thomas, Rocket Builders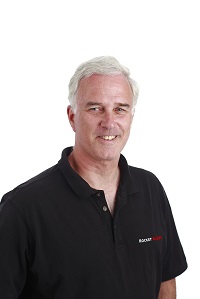 Dave Thomas is a Senior Partner with Rocket Builders. He was the General Manager of the Canadian Financing Forum, matching North American Corporate and VC investors with serious entrepreneurs looking to build world-class technology companies from 2003 to 2010.  He is an executive, business consultant and advisor for a number of technology companies and manages the Rocket Builders 'Market Readiness Program'. Recent positions and projects include; Mentor in Residence at Simon Fraser University Venture Connection and a guest lecturer at the New Ventures BC program.
Thomas has worked with a series of start-ups over the past decade and was a member of the management team for four venture backed tech companies. He is currently an advisor to companies, an entrepreneur, an angel investor and a shareholder in angel seed funds. 
He has an MBA from UBC and was a member of the coaching staff for Canada's Olympic Sailing Team on four occasions. An enthusiastic sailor, Thomas is a partner in two sailing schools, one at Jericho in Vancouver and a second initiated in 2010 in Shenzhen China. 
About the 2018 Dive Marketing Series
This series is designed to help early stage companies leverage key aspects of marketing to achieve their goals along the journey from concept to growth. The series will touch on product marketing, pricing, positioning, marketing communications, and lead generation.  
January 29: Dive in | Top 5 Things Every Startup CEO Should Know About Marketing
Have questions about DIVE IN | Top 5 Things Every Startup CEO Should Know About Marketing?
Contact VentureLabs®
When & Where

SFU VentureLabs
#1200 - 555 West Hastings
Vancouver, BC V6B 4N6
Canada

Monday, 29 January 2018 from 12:00 PM to 1:30 PM (PST)
Add to my calendar
Organizer
VentureLabs® is a world-class business accelerator program delivered by Simon Fraser University (SFU) in partnership with NRC IRAP, the Innovate BC and university partners including; Ryerson University (Ryerson), the University of Ontario Institute of Technology (UOIT) the University of Victoria (UVic), the British Columbia Institute of Technology (BCIT) and the Emily Carr University of Art + Design (ECUA+D).