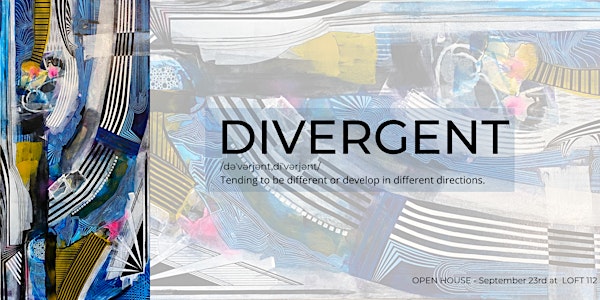 Divergent Collection Open House - Mary-Jo Lough
Join Mary-Jo at her first solo show. This private open house will be a celebration and examination of her newest collection.
When and where
Location
LOFT 112 535 8 Avenue Southeast Calgary, AB T2G 5S9 Canada
About this event
PROOF OF VACCINATION OR NEGATIVE COVID TEST IS NOW REQUIRED FOR THIS EVENT.
DI·VER·GENT
/dəˈvərjənt,dīˈvərjənt/
Tending to be different or develop in different directions.
The Divergent collection is a visual representation of Mary-Jo Lough's experience with ADHD. Each piece represents unique strengths, abilities, and challenges that neurodivergent individuals manage daily. While devising this collection the artist removed her "societal mask" and gave herself permission to create with no limits or boundaries; there is nothing "typical" or "normal" about this collection. Mary-Jo invites the viewer to break away from the rules, structures, and expectations of daily life and experience freedom while they explore each piece in the DIVERGENT collection.