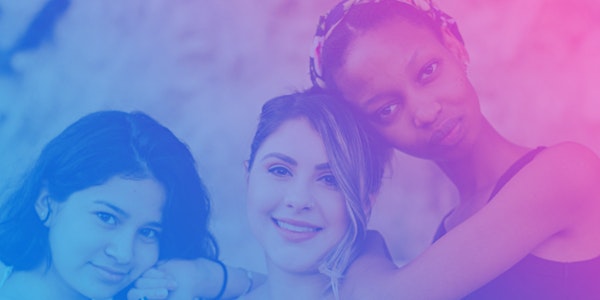 Diverse Perspectives on the #MeToo Movement: Where Do We Go From Here?
When and where
Location
Simon K. Y. Lee Global Lounge 2205 Lower Mall Marine Drive Residence Building 1 Vancouver, B.C V6T 1Z4 Canada
Description
Join us for this special event to commemorate International Women's Day and hear from UBC students and alumni as they discuss the impacts of the #MeToo Movement from interdisciplinary and global perspectives.
Please RSVP
A light dinner with vegetarian and gluten free options will be provided by Tayybeh, a social enterprise catering company run by Syrian women sharing their rich culinary tradition and connecting to the community.
A year after #MeToo took social media by storm, shedding light on the overwhelming prevalence of sexual harassment and sexual assault, one might be left to wonder: Where do we go from here? In anticipation of International Women's Day on March 8th, our panelists will delve into perspectives on the #MeToo movement, examining its ramifications from different cultural and disciplinary lenses and considering what it means for the future.
We will invite questions from you, our audience, throughout the discussion.
We will close with reflections from the event and share resources on where to learn more about the #metoo movement, including resources and contacts from the UBC Sexual Violence Prevention and Response Office and the AMS Sexual Support Centre.
Panelists:
Nicole So, UBC Master of Public Policy and Global Affairs student. Nicole has worked as a junior policy analyst at Global Affairs Canada and helped produce a report to the Canadian Parliament on Canada's Official Development Assistance. Outside the classroom, Nicole has served in multiple leadership positions, such as representing the department as the Councillor at the UBC Graduate Student Society and the elected VP of External Affairs of the MPPGA Student Association, organizing the 2018 International Development Week Conference in Vancouver on Gender Equality and Development, and participating the T20 Inception Conference in Tokyo as a VISION20 Fellow. Internationally, she has worked with Médecins Sans Frontières to provide emergency humanitarian responses to the refugees at the Greek-Macedonian border. Nicole is currently a Junior Research Scholar at the Asia Pacific Foundation of Canada, working on the Investment Monitor Report on the investment and trade relations between Canada and the Asia Pacific.
Anam Elahi, UBC Master of Public Policy and Global Affairs student. A Pakistani-Canadian, split between the two countries, Anam holds more than 5 years of work experience, where she has assumed management roles in Microfinance Institutes, SME Financing and an advocate for Access to Finance, holding her last position with a USAID funded project as an SME Finance Specialist. She is passionate about working on projects and assignments which bring Economics, Finance and Policy Development together; strongly supporting and working for assignments in education finance, financial literacy, sustainable energy solutions, and social development. Anam believes that efficacy of policies, financial inclusion and better educational opportunities are the key catalysts of economic change for developing economies.
Fatima Mannapbekova, a recent graduate from Human Geography at UBC, has a background in gender issues and is a passionate advocate for gender equality. She is curious about the ways in which we can decolonize our minds, bodies and spirits. Her experiences growing up in the Philippines and Uzbekistan have inspire her to constantly rethink what feminism means to her.
Tintin Yang is a fourth year international relations student minoring in Asian Canadian International Studies. She is also an outreach worker at the Sexual Assault Support Centre. Her experiences balancing compassion with anti-violence as a Chinese-Canadian settler have guided her studies at UBC and have motivated her work with SASC. Currently, her areas of interest are in post-colonial theory, the affective impacts of diaspora, and anti-oppressive pedagogies and praxis.

Co-Moderators:
Sheker Mammetgurban is a fourth year undergraduate student in Asian Area Studies. Originally from Turkmenistan, Sheker developed a passion for international development, community engagement and community based approaches to doing volunteerism. Sheker is also Senior Community Animator at the UBC Global Lounge. Sheker is passionate about learning and unlearning processes, gender equality, womanhood and knowledge sharing.
Areeka Riaz is a third year undergraduate student in International Relations and Religion, Literature and the Arts. Areeka's academic focuses are on, decolonization, migration, and Islamic political thought. Areeka co-manages the Global Lounge's Marketing and Communications, and is active on campus through her work and writing at 'The Talon' alternative press, UBC Social Justice Centre & CiTR Radio. Her experiences balancing her identities as a Pakistani-American Settler has resulted in her centering intersectionality at the foci of her academic and personal life.
Resources and Contacts:
The UBC Sexual Violence Prevention and Response Office and the AMS Sexual Support Centre
Sponsors: We wish to thank Women Deliver UBC for sponsoring this event.


Co-hosted by: UBC Global Campus Initiatives, UBC School of Public Policy and Global Affairs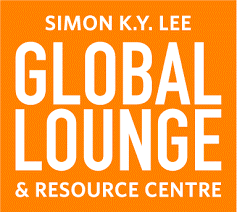 Disclaimer: Please note that by registering via Eventbrite, your information will be stored on the Eventbrite server, which is located outside Canada. If you do not wish to use this service, please email Joelle.Lee@ubc.ca directly to register. Thank you.